Estimated read time: 1-2 minutes
This archived news story is available only for your personal, non-commercial use. Information in the story may be outdated or superseded by additional information. Reading or replaying the story in its archived form does not constitute a republication of the story.
Carole Mikita ReportingPaintings, sculptures, and photographs from the Smithsonian are on display at the Utah Museum of Fine Arts. They are part of the University of Utah's Black Awareness month in February. The exhibition is a sampling of the work of African American artists during the 20th century.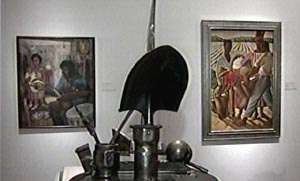 Considered a rich exploration of oil paintings, photographs, and sculptures, these works are some of the Smithsonian Museum's best from African American artists. A noble face carved from marble, the dancing feet and muscular build of the greatest, Mohammed Ali, and employed in the cotton fields--most have only recently come to the forefront of fine art.
Betsy Broun, Director, Smithsonian American Art Museum: "It took a very long time for the magnificent works, accomplished over 200 years to come to be appreciated by collectors and museums."
The works give us glimpse of the role of religion, the role of family, and music. The exhibition coincides with Black Awareness Month; the museum's director says to have it in Utah is a rare opportunity.
David Dee, Exec. Director, Utah Museum of Fine Arts: "These exhibitions and works are traveling for a very brief period of time, while the building itself is being renovated in Washington, D.C. So the masterworks that came right off the wall are traveling the country and they'll go back on the wall, and probably not travel again for generations."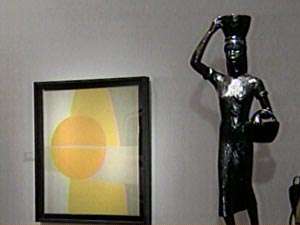 Many of these artists are not well-known to the public, but the curators believe they should be. And through exhibitions like this, they hope everyone will recognize these works as part of the greater American story.
'African American Masters' on tour from the Smithsonian will be at the Utah Museum of Fine Arts through February 28th.
×
Most recent Utah stories