Estimated read time: 2-3 minutes
This archived news story is available only for your personal, non-commercial use. Information in the story may be outdated or superseded by additional information. Reading or replaying the story in its archived form does not constitute a republication of the story.
John Daley reportingAn Ogden woman is fighting a pharmaceutical giant in court, claiming one of its popular products caused a stroke.
That company is the Bayer Corporation, and this fight is swirling around an ingredient called PPA, which was in Alka Seltzer Plus and many other popular over the counter drugs before PPA was banned.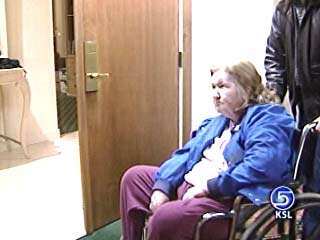 Four years ago, everything changed for Marlus Hardy. She suffered a debilitating stroke,which left her totally paralyzed on one side, partially on the other, barely able to speak and incontinent. Her sons now tend to her every need.
That day Hardy had heartburn and took over-the-court Alka Seltzer Plus pills which contained PPA, the then-common decongestant phenylproppanolamine.
Steve Crowley/ Marlus Hardy's Son: "It did bother me and it still bothers me. It confuses me, why it was there. Yeah, it does bother me."
Hardy and her family believe her stroke was caused by PPA, which was banned two months later.
Clyde Crowley/ Marlus Hardy's Son: "When you take a medication over the counter, you expect it to be at least safe. When you find out that it's not, you get a feeling of being lied to. It makes me quite upset."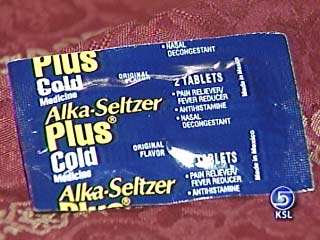 Hardy's case in Ogden's second district court could be a bellweather for many others nationwide.
Attorneys for Bayer argue both the company and the Federal Drug Administration thought it was safe. They also contend Hardy had other health problems, like hypertension, and that she was overweight and a smoker.
But Hardy's attorney maintains the company knew for years PPA carried a risk for stroke, but was reluctant to pull Alka Seltzer Plus,which was generating $100 million a year.
Colin King/ Attorney for Marlus Hardy: "We think drug manufacturers have a responsibility to do better and more testing so the American public doesn't always become the guinea pigs of drug sellers."
An attorney for Bayer declined our request for an interview today.
The plaintiff's attorneys have wrapped up and the defense is currently making its case. Closing arguments are expected next week.
×
Most recent Utah stories