Estimated read time: 3-4 minutes
This archived news story is available only for your personal, non-commercial use. Information in the story may be outdated or superseded by additional information. Reading or replaying the story in its archived form does not constitute a republication of the story.
Richard Piatt ReportingUtah lawmakers are tapping into raw emotion and the harsh reality of child abuse. A bill that's on hold in a House Committee could change the way abuse and neglect are defined in Utah, with an eye toward parental rights.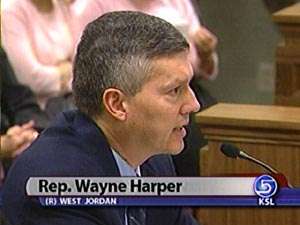 Even the harshest critics of the state agree, child abuse should be stopped. The question is: At what point should the state be allowed take a child away from its parents?
Today was a hearing for House bill 202, a new version of the so-called 'Parker Jensen' bill. It's part of a growing movement to strengthen parents' rights, and reduce the state's power to take custody of children in the name of protection.
Darin Jensen, Parental Rights Advocate: "That's one thing we all have in common, is the system is not working."
In Jensen's case the state took legal action two years ago because of medical decisions Parker's parents made that conflicted with their doctor. Now a 100-plus-page bill redefines abuse, neglect, medical neglect and 'at risk', among other things.
Rep. Wayne Harper/(R) West Jordan: "There are things that need to be done to balance out and take care of children and take care of families."
But for DCFS, an agency that deals with shades of grey, there is a concern the bill is too much at once.
Adam Trupp, Division of Child and Family Services: "To say it's a good bill because it fixes some problems without recognizing the other problems it creates is really not realistic. It's a bill that's just too big for now. "
Child abuse survivors are worried the bill is a threat to children who are being abused right now.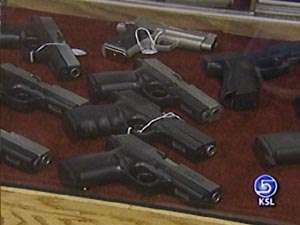 Ronda Rose, Child Abuse Survivor: "I am a survivor. I have worked for 35 years to protect children. Please don't take that. Don't undo it."
Barbara Feaster, Child Abuse Survivor: "Children who are surviving minute by minute, just barely making it though the day, you do not have the opportunity to hear from these children. They do not have the permission or the transportation to come and testify."
Lawmakers now have a tough task: Is this bill the way to protect families and children whose abuse is sometimes hidden, sometimes fatal? There will be another committee hearing on that issue within the next week.
Lawmakers will also be talking about guns again on Capitol Hill. One lawmaker says people should be allowed to carry a gun in their car. Right now you can have a gun in your home, even without a permit. Senator Mark Madsen says that right should extend to your car, just in case you need protection, as in the case of a car jacking.
Sen. Mark Madsen, (R) Lehi: "It returns to the concept of the law abiding citizen being able to have the means of self protection immediately available to them when the danger presents itself."
There are obvious safety concerns that are being brought up regarding this bill, and Senator Madsen says he's willing to work those through as his bill makes its way through the process.
×
Most recent Utah stories