Estimated read time: 2-3 minutes
This archived news story is available only for your personal, non-commercial use. Information in the story may be outdated or superseded by additional information. Reading or replaying the story in its archived form does not constitute a republication of the story.
Sam Penrod ReportingThe controversy surrounding Michael Moore's speech at UVSC back in October is being re-ignited tonight. A student filmmaker is screening a documentary about the community's reaction to the speech. It's called "This Divided State" and it is one student filmmaker's view of all of the talk and strong opinions that developed after UVSC invited Michael Moore to its campus.
Steven Greenstreet decided to start making a documentary on the Michael Moore speech controversy as soon as the uproar began back in September. But he never expected it to get as heated as it did.
Steven Greenstreet, Director/Producer: "I feel the main problem at UVSC when Michael Moore came was people were labeling people and people lambasting against their views without getting to know them."
Greenstreet, along with other students he recruited, shot 67 hours of footage over several weeks, which he has narrowed down to an hour and a half. Greenstreet believes his work will offer an outside perspective at what was the root of the sometimes bitter feelings that encircled UVSC and the entire community.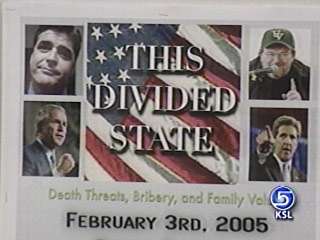 Steven Greenstreet: "I saw how civil discourse failed miserably in this case. People didn't get along very well in this documentary and I saw on observation of what not to do in order to have a healthy community."
Greenstreet says he dropped out of BYU to make the documentary and in the process maxed out two credit cards and spent his life savings. But he is hoping to cash in now and is in talks with independent film distributors about getting his work to a nationwide audience.
Steven Greenstreet: "I don't know how you could see this film and come away and say what happened was healthy, what happened was good. I think you come away thinking the opposite."
Greenstreet already has his own critics, even though the first public screening of the film is tonight. It is sold out, but Greenstreet hopes to have it available in the future to give anyone who wants to see, the chance to do just that.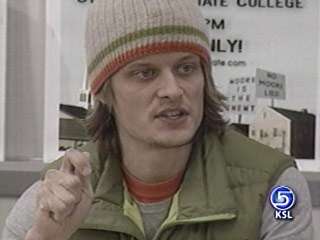 ×
Most recent Utah stories