Estimated read time: 1-2 minutes
This archived news story is available only for your personal, non-commercial use. Information in the story may be outdated or superseded by additional information. Reading or replaying the story in its archived form does not constitute a republication of the story.
Sandra Yi ReportingThe woman who led deputies on a high speed chase last night may have been the same person who tried to run over a West Valley City police officer the day before. The woman is still in the hospital today after crashing into a tree in a Taylorsville neighborhood. Once she's released she'll be heading to jail.
Felicia Fernandez was a wanted woman. Police linked her car to an assault case in West Valley after she allegedly tried to run an officer down. Deputies eventually caught up with her last night.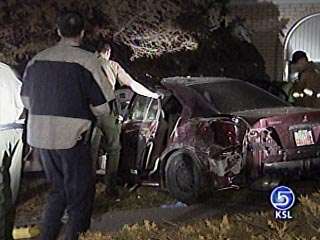 Lt. Jon Fassett, Salt Lake County Sheriff's Office: "The chase lasted a couple of minutes and speeds at one point were recorded at 100 miles an hour."
Fernandez didn't slow down, even after authorities stopped the chase for safety reasons.
Sgt. Rosie Rivera, Salt Lake County Sheriff's Office: "It was just long enough to figure out that the speeds were too excessive for our deputies to be involved in, so they terminated it quickly."
Continuing at high speeds, the suspect ran into an embankment and slammed into a tree in front of a house. A crash like this is what authorities had hoped to prevent.
They say high speed chases can become so dangerous, they're called off. Police say there are too many suspects out there just desperate to get away.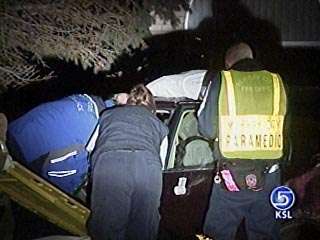 Sgt. Rosie Rivera: "Right now you have a lot of people on meth, a lot of stolen vehicles, a lot of people that have been in prison and have been released; and they know if they get caught, they'll go back to prison."
As for Felicia Fernandez, she faces multiple charges. Her passenger was not arrested.
×
Most recent Utah stories