Estimated read time: 1-2 minutes
This archived news story is available only for your personal, non-commercial use. Information in the story may be outdated or superseded by additional information. Reading or replaying the story in its archived form does not constitute a republication of the story.
Richard PiattUtah lawmakers are ready to take on Hate Crimes legislation again. The bill is the ninth attempt in a row to enhance penalties for those who commit crimes based on a bias. What's different this year is the support the bill appears to be getting.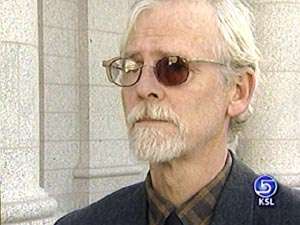 There is a sponsor in the House and two in the Senate. And there is a paid lobbyist working for the bill. Victims of hate crimes are also talking about their experiences to state officials.
Mark Bangerter of Boise was severely beaten seven years ago by a man who thought he was gay. He says the terror lingers just as his injuries do, including blindness in one eye. Because of the way the crime was prosecuted, though, the man who beat him is up for parole next year.
Mark Bangerter, Hate Crime Victim: "This isn't a situation that I got over with the night after he beat me. It's something I'll be living with for a long time. Now I've got to go when he's up for parole and make sure he doesn't get out."
Rep. David Litvack, (D) Salt Lake City: "We have about 60-65 a year. And so the longer we wait, absolutely, the more important it becomes."
There is opposition. Some lawmakers again aren't convinced the Hate Crimes bill is needed, and there is a barely spoken concern that it's a veiled 'gay rights' bill. Right now the bills are being held, but there is a fight to bring them out into the light of day for the 10th year in a row.
×
Most recent Utah stories