Estimated read time: 2-3 minutes
This archived news story is available only for your personal, non-commercial use. Information in the story may be outdated or superseded by additional information. Reading or replaying the story in its archived form does not constitute a republication of the story.
Richard Piatt ReportingEmotional testimony, personal stories and legal opinion -- none could keep the 2005 version of Hate Crimes legislation from failing at the state capitol today. A Senate committee voted to reject the latest attempt to pass a bill that would enhance penalties for people convicted of crimes based on a bias.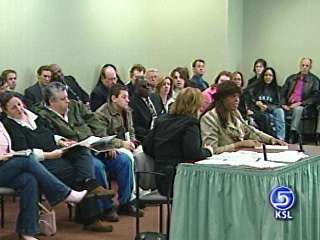 There's been talk that this could be the year for a Hate Crimes bill to pass, but it didn't, at least not today. This is the ninth year the bill has come up and it still has another chance
The scene is all too familiar at the Capitil-- a packed hearing room, strong feelings on both sides. But this year there were more open concerns that enhancing penalties for crimes targeting groups would provide so-called 'special rights' to homosexuals. In spite of pleas from prosecutors, police, even the attorney general, that sentencing enhancements are a needed legal tool, the bill failed. It's especially distressing for one African American woman, who was terrorized and driven from her Taylorsville home by thugs who destroyed property, even burnt a cross on her lawn.
Sonia James, Hate Crime Victim: "It disappointments me because whether you're gay, whether your straight, whether you're black, whether you're white, whether you're Mormon, whether you're Jewish, no one has the right to inflict that pain on you. No one has that right."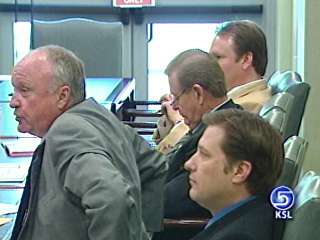 Gayle Ruzicka, Utah Eagle Forum: "I want you to know that if you took out the words 'sexual orientation' I would still be against this bill because that's not what this is about. This is about correct principles. "
The majority of the conservative lawmakers at the meeting agreed with the Eagle forum's Ruzicka. There were also people who thought the bill would encourage tolerance-teaching of homosexuality in schools.
In the end, the bill was doomed for many of the same reasons it didn't pass before: Lawmakers feel hate crimes legislation could create more problems than it solves.
×
Most recent Utah stories