Estimated read time: 2-3 minutes
This archived news story is available only for your personal, non-commercial use. Information in the story may be outdated or superseded by additional information. Reading or replaying the story in its archived form does not constitute a republication of the story.
Amanda Butterfield reporting"Honor courage commitment, everyday 24/7."
That's what recruits with the United States Marines are taught, especially during the 'The Crucible': A 54 hour endurance test that pushes even fit Marines to the limit.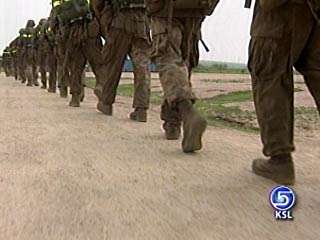 The 12 weeks of training it takes to become a United States Marine is the toughest of any branch of the military. But there are two and half days of it that are almost unbearable.
The Crucible is a test of endurance, for both the body and mind. Every marine must complete it. It's purpose: to give recruits a taste of battle.
For two and a half days, recruits will be lucky if they get a total of 8 hours of sleep. They'll only eat three times. And they'll have to complete 37 obstacles, or exercises, before it's over.
In one platoon, there's a young man from Payson who simply describes the Crucible as hard.
Andrew Jones, Marine Recruit: "Cause these recruits are mentally worn out from continuous movements, and their just over anxious to get it done."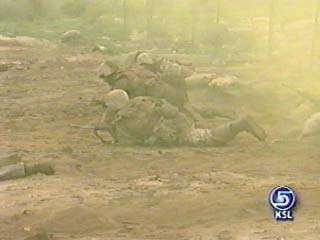 The Utah recruits we've been following, Ryan Christensen and Kyle Soules, haven't gotten this far in training yet, but they've been preparing for it. Both will not only need to be physically, but mentally tough because not all the missions require strength.
Part of the crucible is called the 12 stall, in every stall there's a different mission. In one particular mission, they have to cross an area only touching a pole. If they touch red or the ground, they're "dead".
In the other stalls are different challenges. Even though these men are exhausted, they've got to keep focused, and figure out their mission.
For Ryan and Kyle the Crucible is only a couple weeks away.
Kyle Soules, Marine Recruit: "I'm thinking it's not going to be as hard as I thought it was when I first came here, I'm a little more confident, the drill instructors made sure of that."
Once the recruits finish a drill, there's no rest, only marching. They'll travel over 40 miles with full packs on in the next 54 hours. But they'll also be one step closer to being done with The Crucible, and training. And one step close to seeing family again.
"This recruits going to hug his wife."
Soon, the recruits will officially be Marines.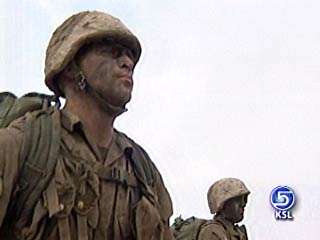 After 'The Crucible', it's all down hill until graduation, The first time recruits are called Marines. Thursday, we'll show it to you, as a group of Utahns make their families, and country proud.
×
Most recent Utah stories