Estimated read time: 2-3 minutes
This archived news story is available only for your personal, non-commercial use. Information in the story may be outdated or superseded by additional information. Reading or replaying the story in its archived form does not constitute a republication of the story.
Sandra Yi ReportingDet. Dwayne Baird: "We believe he's had a legitimate business, but this aspect of course is not legitimate."
Police say he promised women fame and fortune. But his auditions turned out to be a ploy to get them alone with him. Police know of four victims and believe there could be more.
The suspect runs a media production company out of a building on 3rd West and 10th South. One victim says she went there for an interview, and when they were alone he groped her.
Michelle Lawrence: "He asked if I'd be interested in production and movies and just made it sound awesome, and I said, 'Yeah, that'd be great'."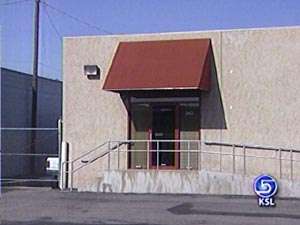 Michelle Lawrence planned to sign up for production school. She says this man, Oswald Balfour, the owner of 'International Media Services', sold her on it, even guaranteed her a job.
Michelle Lawrence: "He seemed really up front. He had everything going. It was a legitimate business and I fell for it."
She wasn't the only one. Police say Balfour used his media production business to lure women.
Det. Dwayne Baird, Salt Lake City Police Dept.: "They were there under the guise that he would make them famous, that he would somehow put them in television commercials or on TV."
Lawrence met Balfour last month through a friend who was looking for extra work. She went to his studio to learn more about production school. That's when Balfour allegedly made his move.
Michelle Lawrence: "He shut the door and started grabbing me, saying, 'Act like you want me, take me'."
Lawrence ran out, then called police. Investigators have since learned there are at least three other victims and a dozen other women who say Balfour approached them too. Police are also investigating the man for offering classes, then taking out loans in students' names.
Det. Dwayne Baird: "In two instances we know of right now, he would get the loans and then take the money and leave town."
That shocks Michelle Lawrence. She wonders just how many victims are out there.
Michelle Lawrence: "What I think about is the young kids that he has coming in. He interviewed my daughter the first night I met him, and I think about him trying something with my kid."
Balfour was booked into the Salt Lake County Jail on charges of forcible sexual abuse.
Police say before you go to an audition or an interview, check out the business, and never go alone.
×
Most recent Utah stories