Estimated read time: 1-2 minutes
This archived news story is available only for your personal, non-commercial use. Information in the story may be outdated or superseded by additional information. Reading or replaying the story in its archived form does not constitute a republication of the story.
KAYSVILLE, Utah (AP) -- Hundreds of people were evacuated Wednesday when a butane tanker truck collided with a van, and -- hours later -- erupted in flame.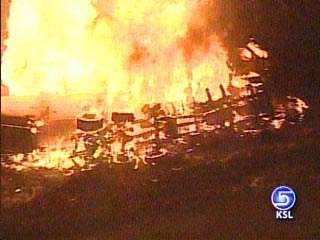 The accident happened Wednesday afternoon on U.S. 89 at 400 North in Kaysville.
The truck driver, hauling butane from the Flying J Refinery, said his brakes went soft, he was unable to stop and he hit the van broadside.
The van driver was reported in serious but stable condition. Family members said he had a chipped shoulder bone and a concussion. No other injuries were reported.
Hours after the accident, fumes from the butane leaking from ruptured 7,000-pound tanker were ignited, possibly by a pilot light in a nearby house.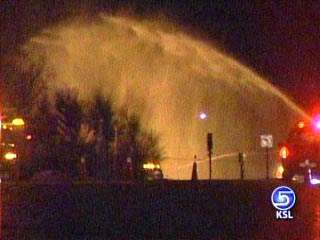 The flames shot back to the tanker and set off the fuel, sending flames shooting 100 feet into the air. The flames was gradually lowering, but the fire was continuing to burn late Wednesday.
Firefighters' main concern was to keep another small, butane tanker trailer, called a pup, from blowing up due to the heat and they were spraying water on it.
Layton and Kaysville Hazmat personnel were on the ground with the Kaysville Fire Department and Davis County paramedics, Davis County Sgt. Brian Law said.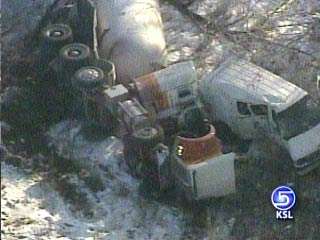 At least some of the people who were evacuated were told they probably would be allowed back in their homes about midnight or 1 a.m.
Many were staying with friends and relatives but some were at the Fruit Heights city hall and Burton Elementary School. The Red Cross had a truck with personal supplies ready in case the evacuation went on all night, and officials said a hotel had offered accommodations.
(Copyright 2005 by The Associated Press. All Rights Reserved.)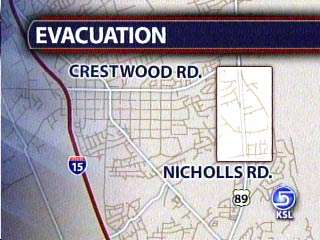 ×
Most recent Utah stories