Estimated read time: 3-4 minutes
This archived news story is available only for your personal, non-commercial use. Information in the story may be outdated or superseded by additional information. Reading or replaying the story in its archived form does not constitute a republication of the story.
John Daley Reporting"If you believe that you're innocent, fight for it."
Nancy Workman fought to beat criminal charges and today jurors rewarded her with a victory in court -- a verdict of NOT guilty.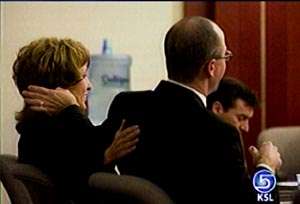 Acquitted, that was the ruling from a group of eight jurors who handed down their decision this morning. The former Salt Lake County Mayor was accused of misusing public funds.
Nancy Workman was offered several plea deals; the latest came this morning before the verdict. But she refused each one, gambling that jurors would see things her way, and ultimately they did.
As Nancy Workman marched into court, jurors in her criminal case were wrapping up eight and a half hours of deliberating her fate. Once in the courtroom the decision was swift. A clerk read the verdict: "Not guilty on the first felony charge, not guilty on the second."
There were tears and hugs, then the former Mayor spoke to the gathered herd of reporters and photographers.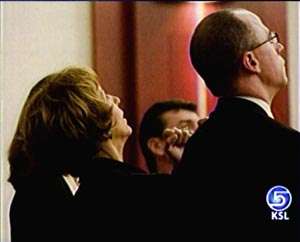 Nancy Workman, Former Salt Lake County Mayor : "I cried a little. It's against my rules to cry. But it was a tremendous tremendous relief."
Workman says she's heartened a jury of her peers believed she never meant to break any laws.
Nancy Workman: "I didn't do anything."
Greg Skordas, Attorney for Nancy Workman: "She wanted the jury to hear the case and I've got to give her tremendous credit for this."
Jack Morgan, Attorney for Nancy Workman: "She didn't follow the right procedures. That came out loud and clear during the trial. Was it wrong? It was done in the wrong way, certainly. Was it criminally wrong? I think the jury said no."
Special prosecutor Mike Martinez says his team was a bit surprised by the verdict.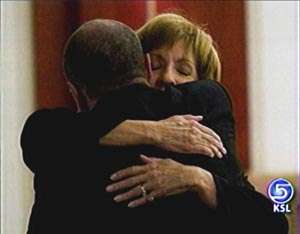 Mike Martinez, Prosecutor: "We are a little, we thought we had sufficient evidence for a conviction. On the other hand, the jury verdict we don't dispute at all. They did a fair and admirable job."
Democratic District Attorney David Yocom, accused by Republicans of conducting a partisan witch hunt, issued a statement noting it was a "courageous employee" who blew the whistle, and that "a panel of independent prosecutors screened the case" for charges. Yocom concluded by saying "we accept and respect the decision of the jurors."
But others in the GOP celebrated Workman's win and again questioned Yocom's political motivations.
Alan Dayton, (R) Former County Deputy Mayor: "To me this indicates complete and total vindication of Nancy Workman."
Russell Skousen, (R) Former County Council Member: "Nancy Workman paid a considerable price for her mistake, and I believe the jury probably felt that as well."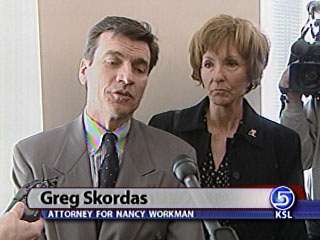 Her future now her own, Workman says she wants to rest, and hopes the damage from all the county's scandals is not permanent.
Nancy Workman: "Well, we can run for office again so we'll see if it was irreparable."
One memorable moment came when Workman and her attorneys got into the court elevator, leaving photographers and reporters behind -- the group let out a big cheer.
×
Most recent Utah stories