Estimated read time: 1-2 minutes
This archived news story is available only for your personal, non-commercial use. Information in the story may be outdated or superseded by additional information. Reading or replaying the story in its archived form does not constitute a republication of the story.
Alex Cabrero ReportingPolice in West Valley City working on a drug bust became entangled with the suspects and ended up having to shoot at them.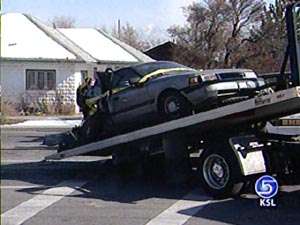 The chase ended at 4200 South and 3200 West with the suspect hitting three cars before stopping himself. It started further South in Taylorsville, where undercover police officers were trying to stop a drug deal from happening.
Three men were inside a gray car when the undercover deputy with the Salt Lake County Sheriff's office approached it. When he went to arrest them, though, the suspects pulled him into the car. The deputy struggled to get out and was dragged when the suspects took off.
A second undercover deputy then started shooting at the car; one bullet hit a tire. The chase began, but ended about three minutes later when the suspect crashed into three other cars. Michelle Lindsey and her friend were inside one of them.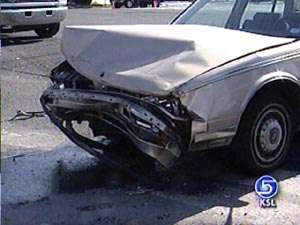 Michelle Lindsey, Hit by Suspect: "She puts her hand on the dashboard and gasps and turns. And all of a sudden I'm facing northbound. He was like, 'I didn't do anything.' And then they got their guns out and he was on the ground in a matter of seconds."
The officer who was dragged was not seriously hurt, he's just a little shaken up right now. And nobody was hit by the shots the second deputy fired.
All three suspects were caught and are now being booked into jail.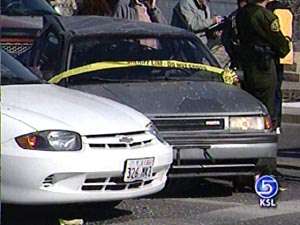 ×
Most recent Utah stories