Estimated read time: 2-3 minutes
This archived news story is available only for your personal, non-commercial use. Information in the story may be outdated or superseded by additional information. Reading or replaying the story in its archived form does not constitute a republication of the story.
Ed Yeates ReportingHuman bones found in Ethiopia are apparently almost 200,000 years old, making the discovery the oldest known human species unearthed so far. The University of Utah played a major role in documenting the date at the site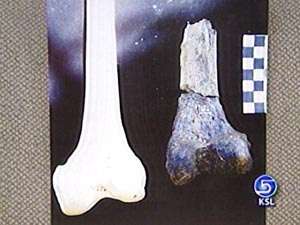 We can all relate to our one hundred or two hundred year old ancestors. But try 195-THOUSAND years. That's how old the bones are, discovered along the Omo River near Kibish, Ethiopia.
Hollywood takes considerable dramatic license trying to portray our ancient species roaming the countryside. But nothing is more dramatic, yet real, than the discovery of human bones in a region of Ethiopia. The fossils were actually unearthed in 1967, believed then to be about a hundred to 150,000 years old.
But now Dr. Frank Brown from the University of Utah, and his colleagues from universities in New York and Australia, have used new technology to come up with a more precise age.
It is not ancient homo, the genus, but bones from homosapien the species, what we would consider modern day human - but the way we looked way back then.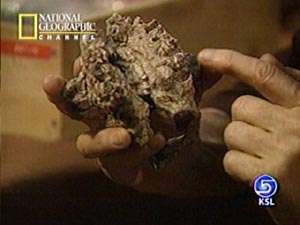 Dr. Frank Brown, University of Utah Dept. of Geology: "They walk like we walk. They look like we look. And you wouldn't know the difference from us if you passed them on the street."
As equally fascinating, the 195,000 year old date apparently coincides with what we now know about our genetic anatomy. And there's more. On one side of Ethiopia's Omo River, a found skull is primitive. But on the other side of the river another one is more advanced.
Dr. Frank Brown: "That would mean that there were still two kinds of early humans on earth 200,000 years ago."
For scientists, the dating is another piece of evidence showing the evolution of humans. Now, the real unknown where researchers have yet to go.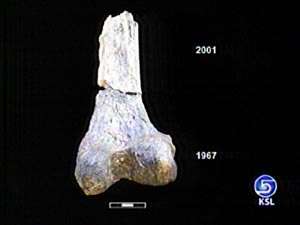 Dr. Frank Brown: "What has happened to man form the time that Homo, the genus, first appears around 1.8 million years ago until we find homosapien – our species – at about 200,000 years ago."
This latest study has generated all kinds of chatter on the internet. The research itself will appear in tomorrow's scientific journal, 'Nature'.
×
Most recent Utah stories