Estimated read time: 1-2 minutes
This archived news story is available only for your personal, non-commercial use. Information in the story may be outdated or superseded by additional information. Reading or replaying the story in its archived form does not constitute a republication of the story.
Keith McCord ReportingThere are some nice days ahead, and even though it's still February, people are starting to come down with "Spring Fever".
This is the time of year when you can ski in the morning, and then play golf or tennis, or ride a bike in the afternoon. Nothing wrong with that! Spring is almost here and folks are taking advantage--walking the dog, taking the baby for a stroll, riding the dips and ramps at the skateboard park.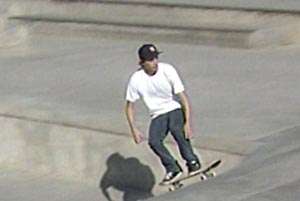 Retailers know that the spring bug is here by the amount of customers coming in. They want balls, clubs, canoes, sleeping bags, bikes, etc. At Dick's Sporting Goods, sales are starting to take off. And the deliveries of spring and summer gear arrives every couple of days.
Brian Dee, Store Manager, Dick's Sporting Goods: "Right now we're receiving five or six trucks a week, full semi-trucks of spring-related products--whether it be golf apparel, spring athletic or golf equipment itself."
On the ground and in the air in Chopper 5 today we saw people outside. A walker here, a jogger there, we saw a couple of rugby teams going at it. And golf courses? Yeah, a lot of people playing hooky today!
Jake Sowby, Senior, University of Utah Golf Team: "Perfect, perfect. There's supposed to be snow on the ground so we'll take every chance we can to hit balls."
Marco Alcaraz: "This is awesome, really really neat. Hopefully we can keep this going for the rest of the week. Get out a couple more times..."
×
Most recent Utah stories