Estimated read time: 2-3 minutes
This archived news story is available only for your personal, non-commercial use. Information in the story may be outdated or superseded by additional information. Reading or replaying the story in its archived form does not constitute a republication of the story.
Samantha Hayes ReportingA brazen, daylight robbery in the heart of Holladay -- out of nowhere two men burst into a bank, waving their guns and forcing everyone inside to the floor.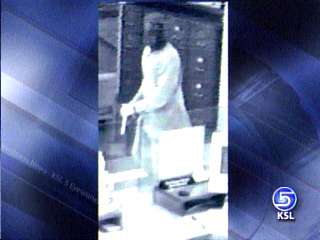 Sgt. Darren Carr: "Everyone was very scared. This was one of your more violent take over robberies, no subtle note being passed on this one."
No one was hurt, but the robbery terrified the tellers and customers inside. It's the kind of crime that has managers looking for ways to make banks unattractive to criminals.
You can bet at 10:30 Tuesday morning the nine people inside this US Bank wished they were somewhere else.
Sgt. Darren Carr: "They came out okay, although very scared."
One forced people down to the floor, the other took the money as tellers stood back.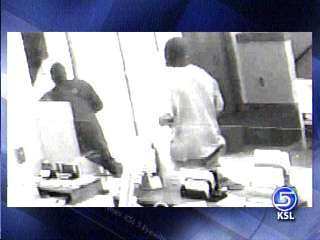 Sgt. Darren Carr: "We think the suspects were hanging out west of this location prior to hitting the bank, and actually one of our deputies saw them."
We would like to think criminals saw all banks as financial fortresses--impenetrable. But police say the truth is some are easier to rob than others. That's why some facilities are beefing up security.
Several years ago, when First Security Bank occupied a space on Redwood Road and 1773 West, the cops had a nickname for it: "robbery central."
Brad Smith, Branch Manager: "They were robbed very frequently, from what I was told."
Credit Union One changed things around when it moved in a year ago. Like all financial institutions, Credit Union One has several security cameras. What's unique about this facility is that there is a teller station at each entrance, so the second I walk in, they know I'm here. When processing transactions for drive-through customers, there is no face-to-face contact. And inside, a $44,000 machine accepts and dispenses money, but only through an account number.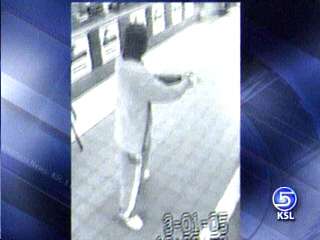 Andrea Najarro, Teller, Credit Union One: "Not having cash available in our hands keeps us pretty safe."
That's not to say its robbery proof, but in the last year Credit Union One says it hasn't had any problems.
×
Most recent Utah stories