Estimated read time: 2-3 minutes
This archived news story is available only for your personal, non-commercial use. Information in the story may be outdated or superseded by additional information. Reading or replaying the story in its archived form does not constitute a republication of the story.
Jed Boal reporting Deplorable conditions inside a Magna home led to an elderly woman having her leg amputated, and the children taken from the home.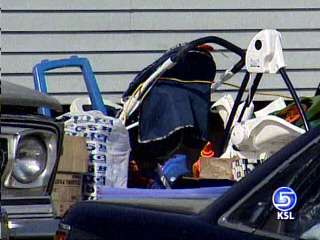 The kids found living in squalor were voluntarily removed from the home, and their grandmother was hospitalized, when emergency crews found the family living in filthy conditions.
Just about an hour ago, a juvenile court judge ruled on the future of the children.
The children are headed home this evening. The grandmother is in critical condition at University of Utah medical center.
Conditions at the home have apparently improved dramatically in one week.
When emergency crews responded to a stroke victim at a Magna home last week, they found a 72-year-old woman confined to a recliner, sitting in her own waste. The parents voluntarily placed their four children with relatives. They cleaned the house this past weekend to satisfy the county health department.
The parents apparently also satisfied the Division of Child and Family Services. It recommended that the children return home to their parents.
Carol Sisco Department of Children & Family Services: "We like to keep the children with their families if possible, and the family has made a huge effort to clean up. They have agreed to psychological evaluations, so they are doing everything they possible can to do a better job."
Child and Family Services will check on the children regularly, and offer the parents services like homemaking. They will also offer to help the educational needs of children.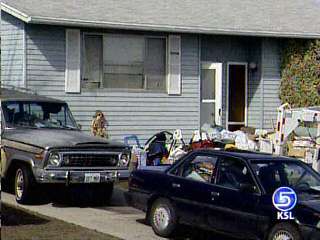 The sheriffs' investigation is still trying to determine whether there is a case involving elder neglect or abuse.
Family members told KSL Tuesday afternoon that is was more the responsibility of the grandmother, who was responsible for the mess, and not the parents. They say there is much more to the story.
No charges have been filed at this time, although the investigation continues.
×
Most recent Utah stories