Estimated read time: 2-3 minutes
This archived news story is available only for your personal, non-commercial use. Information in the story may be outdated or superseded by additional information. Reading or replaying the story in its archived form does not constitute a republication of the story.
Sandra Yi ReportingIt was a busy night for Salt Lake City Police and the SWAT team. They took down a meth lab that was housed in an auto-repair shop.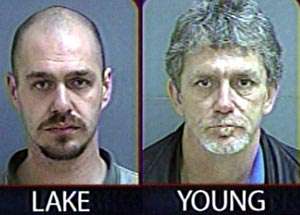 It looks like an auto-repair shop, but police say there was something else cooking inside. They say the garage was just a front for a place to make meth.
Chris Zafra: "I did not know anything, what was going on at all."
The commotion took Chris Zafra by surprise. He owns an auto shop. He was shocked to find out what was happening at the business next door.
Chris Zafra: "I know the guy. I've seen him a couple of times. We worked on his car, really nice guy, he was a family guy."
But police say 46-year old Steve Young was involved in drugs. Police and the SWAT team raided his garage. Inside they found ingredients to make meth. There was an active lab, which authorities say had recently been used to cook the drug.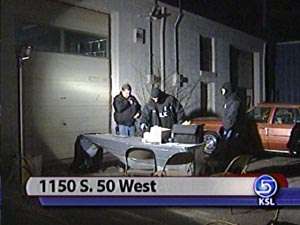 Sgt. Ryan Atack, Salt Lake City Narcotic Squad: "We found little amounts of finished product, which is not uncommon that they keep their labs away from where the finished product is stored."
Police also arrested 30-year old Delmar Lake. Several hours later police served a search a warrant at a house. That's where they took a third man into custody. He's no stranger to police.
Sgt. Ryan Atack: "He's had a drug history and we had heard from sources that he had fortified his residence to where he can barricade himself in there."
Chris Zafra noticed the same thing near his shop.
Chris Zafra: "I didn't think anything of it, but I've seen people going in there, strange looking people, just didn't fit in around here. They just go in and come right back out."
Chris Zafra didn't know exactly what kind of business the suspect was running there, but he told Zafra he sold motorcycle parts on eBay. As for the third suspect, police have not released his name or the connection he may have to this bust.
×
Most recent Utah stories