Estimated read time: 2-3 minutes
This archived news story is available only for your personal, non-commercial use. Information in the story may be outdated or superseded by additional information. Reading or replaying the story in its archived form does not constitute a republication of the story.
Kimberly Houk Reporting Fire Investigators have pinpointed what started the fire that ripped through a business in Cache County yesterday. It caused millions of dollars worth of damage, and fire fighters say it boils down to an electrical malfunction.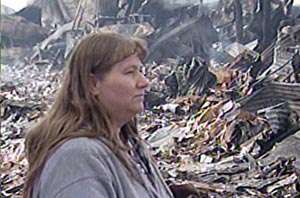 Firefighters don't think this fire is suspicious at all because investigators say it started in a room that people can't get into -- in a room where painting is done. The motor that keeps the room cool probably set off the first spark.
Kim Allsop's family owns the business that has been reduced to nothing more than piles of ashes. It's hard to look at for a woman whose family owned the company for nearly 30 years.
Kim Allsop, Mountain Fiber Insulation: "The building's a total loss. Everything that was in the building is a total loss."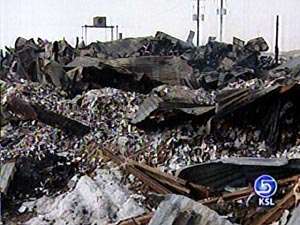 What it left was nothing more than a huge, black mess. Investigators went to work.
Chief Kelly Pitcher, Cache County Fire Dist.: "Fire burns up and out, so they're looking for the lowest point of where the fire started."
They found it in a room used for painting. Electrical motors kept the room cool, but yesterday afternoon, fire fighters say, the motor heated up and started sparking.
Chief Kelly Pitcher, Cache County Fire Dist.: "They figure the fire is electrical in origin and it started in between two paint booths."
Soon huge flames engulfed the old building. Today it's still smoking.
What's now charred rubble was roller coaster cars that were going to be sent to an amusement park in Ohio. Today workers came back to look at the damage to see if any of the parts could be salvaged.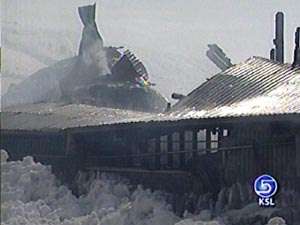 Kris Hamby, Spectrum Manufacturing: "We're just trying to do the best we can, see what we've got left to work with."
It'll take some time to clean it up. Allsop is relieved that nobody was inside this building when it ignited.
Kim Allsop, Mountain Fiber Insulation: "We're just thankful that nobody died or was injured."
The Allsop family does want to let everyone know that their business, Mountain Fiber Insulation, is still up and running. The building that burned was a storage building for their business, their offices are still intact.
×
Most recent Utah stories