Estimated read time: 2-3 minutes
This archived news story is available only for your personal, non-commercial use. Information in the story may be outdated or superseded by additional information. Reading or replaying the story in its archived form does not constitute a republication of the story.
SALT LAKE CITY -- Modern science has shot some holes in a controversial theory about a famous Utah outlaw.
A team has been exploring the theory that rancher William Henry Long was really the Sundance Kid. Long's bones were dug up in the Duchesne City Cemetery a few months ago, but DNA evidence failed to link him to the Sundance Kid.
Despite the fact that the piece of evidence researchers were hoping for the most has turned against them, they are not giving up.
The investigation began last year. Old family stories tied Long to the outlaw gang known as "The Wild Bunch." The leaders, Butch Cassidy and the Sundance Kid, supposedly died in a shootout in South America in 1908, but Long lived to a ripe old age and died in Utah in 1936.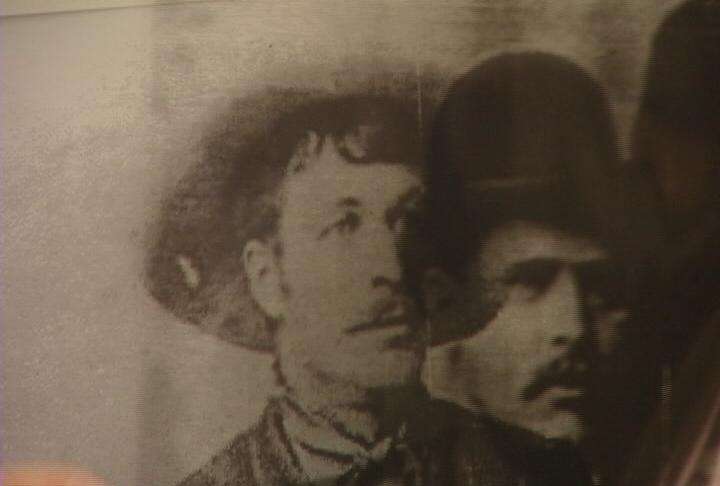 Anthropologist John McCullough said months ago that Long's photo is an astounding match with Harry Longabaugh, a.k.a. the Sundance Kid. But, new DNA findings from Long's bones do not support the theory that Long and Longabaugh were one and the same person.
"The material we got from Bill Long, it does not match the material we got from a distant relative of the Sundance Kid," McCullough said.
The team hopes to get a fresh DNA sample from Long's bones and do the tests again to be sure.
"We know that the cemetery is flooded nearly every year, so we might have DNA material washed in from some other individual," McCullough said.
Documentary producer Marilyn Grace is also exploring alternative theories to explain the disappointing DNA evidence.
For example, Sundance's family--the Longabaugh's--had no birth certificates or baptismal records.
"It's not conclusive that he was a member of their family," Grace said. "He could have been adopted."
The DNA findings likely will lead many to close the book on the Bill Long theory, but not everyone.
"We'd love to just say, 'Hey, world! We found the Sundance Kid!' The reality of the situation is it's an ongoing investigation," Grace said.
They claim they've found lots of supporting evidence in the family histories of the Longs and Longabaughs, but the DNA setback comes at a tough time: Grace is trying to raise more than $1 million to complete her documentary.
E-mail: jhollenhorst@ksl.com
×
Related stories
Most recent Utah stories