Estimated read time: 2-3 minutes
This archived news story is available only for your personal, non-commercial use. Information in the story may be outdated or superseded by additional information. Reading or replaying the story in its archived form does not constitute a republication of the story.
SALT LAKE CITY -- There's rising concern in Idaho about a religious cult that packed up and moved out of Utah earlier this summer. Neighbors near Pocatello are upset about the group's plan for a massive new residence.
The group is called the Church of the Firstborn and the General Assembly of Heaven. It was based for years in a Magna duplex.
In June, KSL News followed a caravan as the cult consolidated its members and moved to Idaho. They left Utah for greener pastures in Idaho, but their new neighbors worry that the pasture is getting too crowded.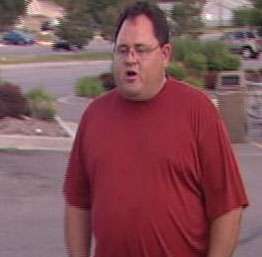 "I just feel that these people have purchased a piece of property that does not suit their needs, and now they're asking all of us to suffer the consequences," said Idaho resident Deanna Shannon.
Before they moved to Idaho, the group stirred law enforcement interest in Utah. Leader Terrill Dalton purports to be the Holy Ghost and the Father of Jesus, but a former follower accused him of sexual improprieties and assassination plots.
The Secret Service raided the duplex and questioned cult members. However, there was no evidence to justify charges.
When the group relocated to Idaho, they moved into a semi-rural home just inside the boundary of the Fort Hall Indian Reservation, raising worries from neighbors.
"There's too many people coming and going, and you don't even know who they are," said tribal member Tonna Edmo.
On Monday night, the tribe held a public hearing on the cult's plan for a big new residential facility. About 100 concerned neighbors showed up.
"They want to build a three-story, 38-room building," Edmo said. "And how many people are they going to put in there?"
Some neighbors worry about the group's beliefs and lifestyle, but the biggest worry was that they'll have too big an impact on community resources.
"Individuals that have their homes are concerned about the environmental problems--the water table, the aquifer, the sewage," said tribal member Nancy Eschief Murillo.
The tribal land-use commission has not made a decision yet on the cult's building plans. They're accepting public comment.
That reservation, by the way, is located just north of Pocatello.
E-mail: jhollenhorst@ksl.com
×
Related stories
Most recent Utah stories