Estimated read time: 2-3 minutes
This archived news story is available only for your personal, non-commercial use. Information in the story may be outdated or superseded by additional information. Reading or replaying the story in its archived form does not constitute a republication of the story.
Tonya Papanikolas ReportingTerece Bundy: "We had so many plans, you know. It wasn't supposed to end quite this soon, for me."
A Springville family is dealing with the loss of their nine-year-old daughter after she passed away from a form of bacterial meningitis. The little girl had flu-like symptoms; her family didn't know she had meningitis until it was too late.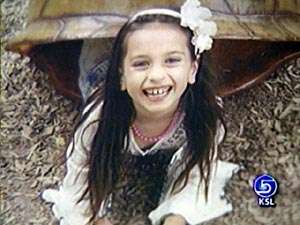 This form of meningitis is not as contagious as others. This kind is "streptococcus pneumoniae", a completely different form than what recently killed an East High student. This type of meningitis is not highly contagious. It's caused by the same bacteria that can bring on pneumonia, ear infections or respiratory infections.
Many people carry it around and never get sick, but when it gets into the blood or brain, it can become deadly fast, as it did in this case.
Nine-year-old Rachel Bundy was perfect in her parents' eyes.
Terece Bundy, Mother: "She lived life to the fullest every day. She was making plans, she was such a little organizer."
Dorian Bundy, Father: "She lived every day like it was her last day. And I think that's what I'll miss the most."
Her mom says Rachel always helped around the house and took care of her younger brother and sister. She loved to color and was learning to play the piano. She thought about being a mother herself one day.
Terece Bundy: "She was gonna name her first little kid Sunshine, and she was already a good little mom."
Rachel loved riding horses and was even named the Princess of a riding club.
Terece Bundy: "We had so many plans, you know. It wasn't supposed to end quite this soon, for me."
Her family says Rachel got sick on Wednesday. They thought she had the flu. Eventually her fever broke and she complained of a headache and stiff neck. She was taking a nap on Friday afternoon when she stopped breathing.
Dorian Bundy: "She passed away in her sleep. She went to sleep, and never did wake up again."
Rachel's mother says she immediately went through denial and numbness.
Terece Bundy: "I just expected her to come through the door and say, 'Hi, momma.' Cause that's what she'd say."
Her father says he doesn't feel cheated, just grateful.
Dorian Bundy: "I feel very blessed that the time on earth she did spend, she spent with us."
This bacteria is so common, children under one are now immunized for it with the Prevnar vaccine. High-risk groups like seniors can also get an adult vaccine called Pnemovax. But most of the time, the bacteria doesn't kill people. Utah County says they have an average of two deaths a year from this kind of meningitis.
Doctors say if severe flu-like symptoms persist, you should see a doctor. Blood tests and cultures can help determine if you have a bacterial infection.
×
Most recent Utah stories