Estimated read time: 1-2 minutes
This archived news story is available only for your personal, non-commercial use. Information in the story may be outdated or superseded by additional information. Reading or replaying the story in its archived form does not constitute a republication of the story.
Sandra Yi ReportingShe left her baby at a homeless shelter then disappeared. Now police are asking for help finding the woman.
Police say 31-year old Bobbie Joe Ramires and her baby had only been staying at the Road Home shelter since Sunday. That's when she was evicted from her apartment. Yesterday around 5 o'clock, Ramires asked another shelter resident to watch her four-month old daughter while she went outside to smoke. That person called police an hour later, when Ramires never came back. She's been missing ever since.
The Department of Child and Family Services has custody of the baby. DCFS says mom could be protected under a state statute that allows parents to safely relinquish a newborn child.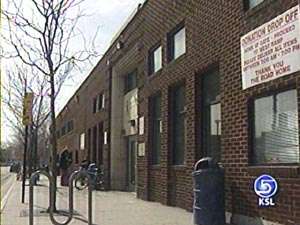 Patti Van Wagoner, DCFS Deputy Director: "If that's the case, and that's what we'd be exploring is this mom just wanting someone else to care for her infant, and she did leave that child at a place that would respond and ensure that the child got care, I don't know."
That's why police want to find Ramires, to ask her those questions. The statute allows parents to relinquish a newborn at a hospital as a long as the child has not been abused or neglected. But police say Ramires can be charged with child abandonment or neglect.
Bobbie Joe Ramires is five feet one inch tall and weighs about 115 pounds. Police say she may have recently moved to Utah from Arizona. If you any information on her whereabouts, call Salt Lake City Police.
Meanwhile, the baby is in a family shelter. Case workers say she's in good condition and had plenty of clothes, diapers and formula.
×
Most recent Utah stories