Estimated read time: 2-3 minutes
This archived news story is available only for your personal, non-commercial use. Information in the story may be outdated or superseded by additional information. Reading or replaying the story in its archived form does not constitute a republication of the story.
Tonya Papanikolas ReportingMore than a month after a tire rolled off a semi truck and killed a father of four, charges are being filed in the case.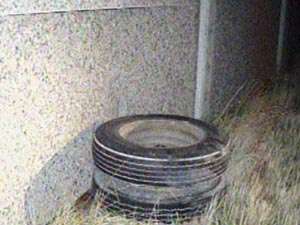 The semi was driving on I-15 near Woods Cross when a tire came loose, rolled across the median and hit the family's van. The father, Kimball Herrod, was killed. Today the Davis County attorney's office filed charges against the trucking company.
The charges against Dats Trucking allege the company knowingly allowed the truck to be driven while it was unsafe. The family didn't know these charges would be filed. Kimball's father, who is an oral surgeon, has been meeting with attorneys to see if they will take action against the company in a civil suit.
Niles Herrod, Kimball's Father: "If I make a mistake, I carry malpractice insurance, and I want people to be compensated. And we hope the trucking company has the same well-meaningness."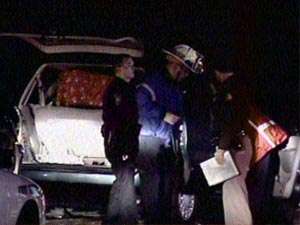 Niles Herrod says the family has had a hard time dealing with the loss. Kimball's wife is now raising their four young children on her own. While they have not filed any kind of suit yet, the Davis County attorney did file criminal charges today. They say the clamp that held the tire bolt in place was installed wrong and that caused the wheel to fall off.
Steve Major, Deputy Davis Co. Attorney: "Our allegation is they should have been aware of the situation by doing periodic maintenance of the trailer and checking those type of things. And they failed to do that."
Trucking companies do have to pass state licensing inspections every year, and some larger companies do their own safety inspections throughout the year. We don't know if Dats Trucking is one of them. We did contact the company, but they had no comment.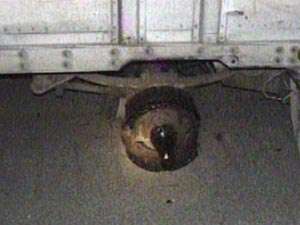 We checked their record today. In the last two years, they've had about 380 vehicles inspected; about 13% of them were put out of service, but that's much lower than the national average. Until this incident, they've never had any fatalities. The company was also given a satisfactory safety rating in February.
They do now face a class C misdemeanor, which carries a $1,000 fine.
×
Most recent Utah stories