Estimated read time: 1-2 minutes
This archived news story is available only for your personal, non-commercial use. Information in the story may be outdated or superseded by additional information. Reading or replaying the story in its archived form does not constitute a republication of the story.
Sandra Yi ReportingCapt. Marlon Jones , Unified Fire Authority: "It entered his back, went through his chest and up through his abdomen, up into his chest."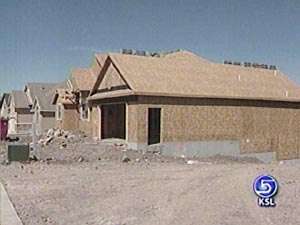 A construction worker is in critical condition after being impaled by a metal bar. The accident happened just before noon today. The victim was doing framing work on a new home in Herriman. He was on the roof, doing framing work when he fell and landed on a metal reinforcement bar.
The bar was in an area where concrete is ready for construction of a porch. The rebar is about half an inch thick and was sticking out of the ground about two feet. The man, who is in his 20's, was impaled. Authorities say the bar entered his back, went through his chest and down through his abdomen. The injury made it impossible to airlift him to the hospital.
Capt. Marlon Jones: "The problem is when you have something impaled, you have to leave it there. If you try to pull it out there's a lot of blood, a lot of problems there. So we had to cut the rebar and we just weren't able to cut it small enough where he could fit through and be able to rest in a safe position in the helicopter."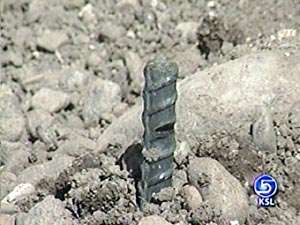 The victim was taken to the hospital in an ambulance. He was in critical condition, but the good news is, he was able to talk to medical crews.
The construction company has eight hours from the time of the accident to report it to the Occupational Health and Safety Administration.
×
Most recent Utah stories