Estimated read time: 2-3 minutes
This archived news story is available only for your personal, non-commercial use. Information in the story may be outdated or superseded by additional information. Reading or replaying the story in its archived form does not constitute a republication of the story.
Shelley Osterloh ReportingRhea Barnett has seen a lot of life. She has lived in three different centuries and has nearly 300 descendants. Today is Rhea Barnett's 107th birthday, and our Shelley Osterloh was invited to the celebration.
People just keep dropping in to the West Jordan home where 107-year old Rhea Barnett lives with her grand-daughter. She is the oldest of six living generations.
Rhea Barnett:" I cherish all my family. I've got a big family."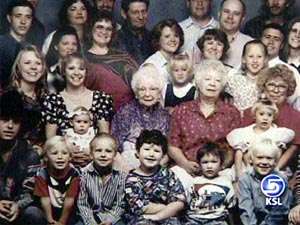 With nearly 300 living descendants, Mrs. Barnett says she doesn't want one big party, she wants a three day open house, so she has time to visit. The party has begun.
Rhea Barnett was born March 17, 1898 on the family farm in Franklin Idaho. She had graduated high school when she saw her first car.
Rhea Barnett: "I was sixteen years old and the doctor in our town, he had the first automobile."
She was paid 25 cents an hour for her fist job of tasting cream at a dairy. Later she got $2 an hour as a seamstress for Mode o Day. But her favorite thing?
Rhea Barnett:" I'd rather dance than eat."
Calvin Nelson, 79-year old son: "I used to love to watch her and Dad dance. She just floated, didn't she?"
She credits her longevity to staying busy and being loved.
Aaric Mason, Great Grand Daughter: "She has so many children, grand children who take turns caring for her."
And the lesson she taught her progeny?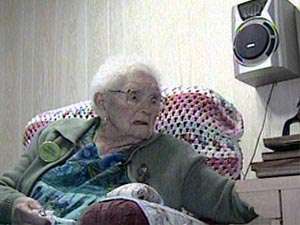 Denise Lyday, Grand Daughter: "I think the influence that she has is just keep learning."
Rhea says she doesn't worry about dying; she'll be ready when the time comes.
Rhea Barnett:" I think I've had a pretty good life."
Rhea has outlived three husbands and eight of her 12-children. She has 53 grandkids, 110 great grandchildren, some 90 great-greats, and 10 great-great-great grandchildren. That's nearly 300- descendents.
Happy Birthday, Rhea.
×
Most recent Utah stories