Estimated read time: 2-3 minutes
This archived news story is available only for your personal, non-commercial use. Information in the story may be outdated or superseded by additional information. Reading or replaying the story in its archived form does not constitute a republication of the story.
Sammy Linebaugh ReportingA Catholic nun isn't someone you would normally think of as a world-class athlete, but Sister Madonna Beuder has conquered the Iron-Man triathlon 12 times and she didn't even start running until she was 48-years old.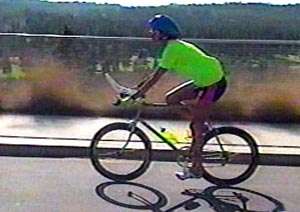 She's become the stuff of legend, almost like a religious good luck charm.
Sister Madonna Beuder: Like I'm their race mascot. If I'm there everything's going to be okay." 12-Time IronMan Triathlete
Catholic Sister Madonna Beuder, now 74, didn't start running until she was 48 when a talk by a priest about the benefits of exercise motivated her to go out for a jog.
Sister Madonna Beuder: "When he said it harmonized mind, body and soul, that sounded like a good idea."
A good idea that inspired world-class greatness. Sister Madonna has set numerous Iron-man records for her age group, completing the grueling race 12 times. That's a 2.4 mile swim, a 112 mile bike ride, followed by a marathon -- 26.2 miles.
Sister Madonna Beuder: "Not to use your talent is an insult to your creator."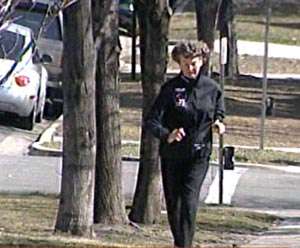 And that is Sister Madonna's message when she speaks to young people, as she did here at Judge Memorial High School. She says what concerns her today is the lack of confidence she sees in kids who simply aren't going for it, aren't following their dreams.
Sister Madonna Beuder: "When you begin to realize that you have a gift and a talent, that it's up to you to use it because nobody can use it except you, this was God given."
As for her God-given talents and her dedication to her faith, which includes ministry at the prison in Spokane Washington, Sister Madonna says life is about balance.
Sister Madonna Beuder: "I don't think God cares where we worship him, and I much prefer his beautiful cathedral of outdoors. Now that I'm triathloning, I prefer the bike for my prayers. Running is too much work. To hear other people's compliments, it always takes me by surprise because to me, I'm just doing what comes natural."
And that is to inspire.
×
Most recent Utah stories