Estimated read time: 1-2 minutes
This archived news story is available only for your personal, non-commercial use. Information in the story may be outdated or superseded by additional information. Reading or replaying the story in its archived form does not constitute a republication of the story.
John Hollenhorst ReportingMelting snow in the mountains and a good dose of rain in the foothills caused drainage problems in Draper, and even some minor flooding.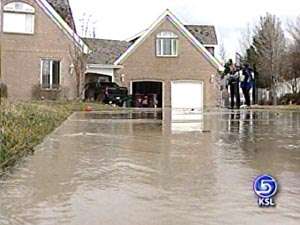 There's no such thing as minor flooding when it happens to you. A man in Draper is plenty angry and blames the runoff from a new subdivision. As the city of Draper sprawls up the hillsides, drainage is an ongoing issue. Due to the rapid pace of construction, many lots are bare dirt, a lot of which washes into streets and adjoining properties.
We saw a retaining wall was leaking like a sieve. Workers at one subdivision were digging big trenches, hoping to slow down the runoff. At the home of Brad Fellows, water is running across his property. It's pooled up in his backyard behind a six-foot-high dike. He put it in last year after repeated flooding.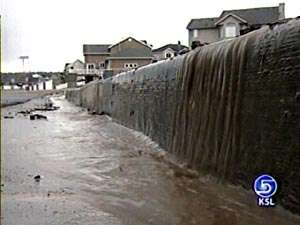 Brad Fellows, Draper: "After 13 months we just want the water to stop; we've had enough. Eleven floods in 13 months, we've had enough…First time it flooded, we had five feet in the basement. Destroyed everything. Subsequent floods, after we built the dike, we'd just get a little bit of groundwater that comes up. Hits the carpet..."
He's filed a claim against the city and a lawsuit against Ivory Homes, which he blames for a bad landscaping job. Ivory officials deny responsibility. They say the Fellows home was built in a historic drainage channel and was, itself, improperly landscaped.
Fellows points out his home was there for 13 years and never flooded until Ivory re-landscaped the hillside behind the home.
City officials say they're working on a solution and are considering a stop-work order to Ivory.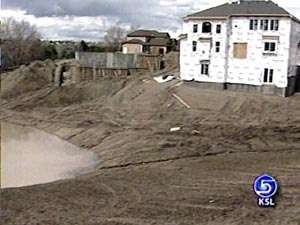 ×
Most recent Utah stories