Estimated read time: 1-2 minutes
This archived news story is available only for your personal, non-commercial use. Information in the story may be outdated or superseded by additional information. Reading or replaying the story in its archived form does not constitute a republication of the story.
Amanda Butterfield reporting A major break for Salt Lake Police when officers and SWAT teams take down a meth lab overnight.
Labs like this one seem to be popping up all over the valley, and it's something that has police very concerned. Not only because they're finding more meth labs, but also because they've discovered more of them in homes and neighborhoods.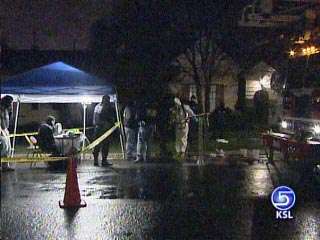 Police say they came to the home at 635 S. 1200 West last night after receiving tips about a working meth lab inside a home. Officers and SWAT teams went to the house and served a warrant. When they searched the inside, they discovered an active meth lab, fully stocked with dangerous chemicals.
The Salt Lake Metro Narcotics squad says for the last few months it's been very busy clearing out labs just like this one.
Sgt. Ryan Atack/ Salt Lake City Police Dept.: "For Salt Lake City we have already taken down as many labs this year as we did all of last year. So between three months and a year, that's an alarming rate for us."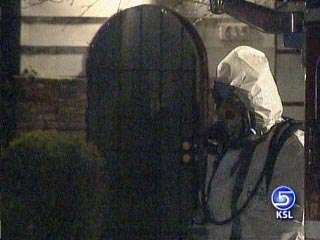 Now just in the last two weeks, police have busted 13 meth labs in the Salt Lake area. During this bust, one person was found inside the home. He was arrested. Investigators believe he had plenty of meth, large sums of cash, and firearms in the home.
They're also not sure if he has a past criminal history. But for now, he's in the Salt Lake County Jail awaiting charges.
The Davis County Metro Narcotics squad assisted on this bust.
×
Most recent Utah stories