Estimated read time: 1-2 minutes
This archived news story is available only for your personal, non-commercial use. Information in the story may be outdated or superseded by additional information. Reading or replaying the story in its archived form does not constitute a republication of the story.
Sam Penrod ReportingA Pleasant Grove neighborhood is still in shock today after a military bomb landed in a backyard and caused thousands of dollars in damage. The bomb was meant to control avalanches but was way off target.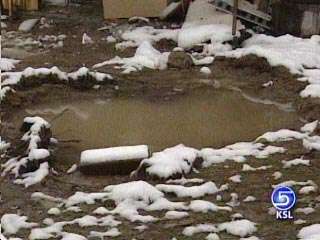 Crews were doing avalanche control in Provo Canyon yesterday, when one of the howitzer shells they use to trigger avalanches in the canyon overshot by several miles where it was supposed to go. The errant avalanche shell landed in the Connors' backyard. It left a big crater in the backyard and sent shrapnel flying into their home.
Many of the bomb fragments went through the walls, even through other walls inside the house. Windows were shattered sending glass flying through the family room, where the Connors' three-year old son was watching TV. Fortunately he was lying on the floor and avoided injury.
And the shell landed just a minute before a bus load of junior high school students were dropped off at the bus stop.
Scott Connors, Victim: "They were a minute behind the blast, so if the bus had been a minute earlier we would have kids up the street and everywhere. So if it had to happen, the timing was right so that no one was hurt."
While it initially looked like a pipe bomb, it was determined last night that it was an avalanche shell. UDOT says for some reason the shell was loaded with more gunpowder than it should have, and that is why it overshot the mountain. UDOT has suspended all avalanche control, until its investigation is completed.
Damage is in the thousands of dollars and UDOT says it takes full responsibility for what happened.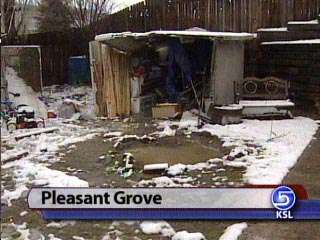 ×
Most recent Utah stories