Estimated read time: 1-2 minutes
This archived news story is available only for your personal, non-commercial use. Information in the story may be outdated or superseded by additional information. Reading or replaying the story in its archived form does not constitute a republication of the story.
Sammy Linebaugh reporting A driver's wild ride comes to a crashing end when her SUV smashes a policeman's car in West Valley. Police say she caused two accidents within a matter of minutes.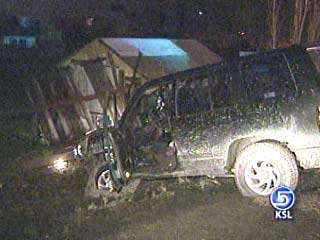 "She was involved in two accidents tonight and there could have been a third if she could have gotten away," officers say.
Investigators think this woman is responsible for the West Valley accident, and for another crash in South Salt Lake.Deputies say they're glad they have this woman off the streets.
After hitting a car on 3300 South, she allegedly left the scene of that crash. Then she plowed right into a West Valley police officer's vehicle. Deputies say that officer was heading east on 4100 South when the woman's SUV crossed into oncoming traffic.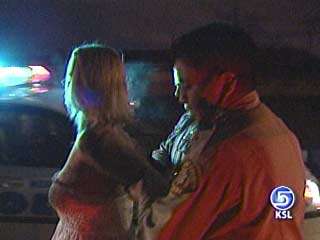 Sgt. Von Allen/ Salt Lake County Sheriff's Office: "Se was going westbound in the eastbound lanes. Along 4100 South is a high speed corridor, and she could have struck somebody head-on and the collision could have been a lot worse."
Deputies believe she was driving drunk. They found several empty bottles of alcohol inside her vehicle, and her passenger was apparently intoxicated, too.
The driver faces a slew of charges from driving under the influence, to assaulting an officer. Investigators say she kicked a Salt Lake County sheriff's deputy when he tried to arrest her.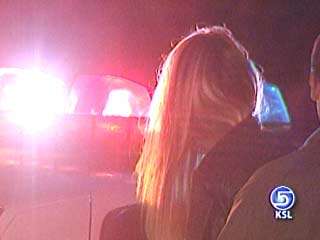 The passenger was also combative. She was also taken into custody.
The West Valley officer in the crash was not seriously injured.
South Salt Lake Police plan to press charges against the driver for the hit and run that happened earlier that night.
×
Most recent Utah stories