Estimated read time: 1-2 minutes
This archived news story is available only for your personal, non-commercial use. Information in the story may be outdated or superseded by additional information. Reading or replaying the story in its archived form does not constitute a republication of the story.
Sandra Yi Reporting"It's high-grade marijuana. It's not your everyday street drug."
Investigators bust a home filled with marijuana plants. Investigators call it a major marijuana growing operation. Two men were arrested.
This is what investigators found, growing, inside a Salt Lake County home.
Lt. Robby Russo: "A lot of plants. I haven't counted them yet. Dozens and dozens of plants."
Police say no one lived there. The place was used solely to house the operation.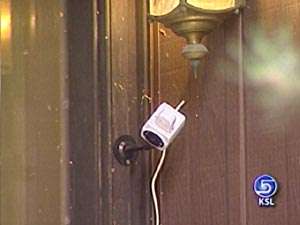 Lt. Robby Russo, Salt Lake County Sheriff's Office: "There's a hydroponic system for watering and fertilizing. The home is full of chemicals and the windows are barricaded so it doesn't let the lights through, and there are high intensity lights throughout the home."
The house was also rigged so no one could get inside. There are cameras mounted on the front door, and inside authorities found booby traps set up for the SWAT team.
Lt. Robby Russo: "There were spikes coming up from the stairs covered with leaves, so you couldn't see them in the dark, and he's got a camera system all throughout the house and front doors. And he's got some sliding glass doors barricaded with 2x4's, so entry would have been virtually impossible."
Today's bust ends an investigation that lasted months. Authorities have been watching a suspec, who lived at a home several miles away. They arrested 28-year-old Daniel Cano and 27-year-old Karia Bennee.
They had $45,000 in cash and more than a hundred thousand in the bank.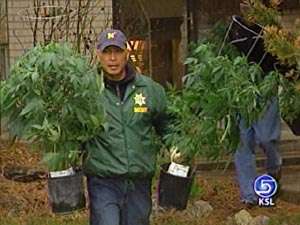 Lt. Robby Russo: "It's huge. We know that they've been funneling six figures through a bank to try and claim the money, so they were selling a lot of marijuana."
×
Most recent Utah stories