Estimated read time: 2-3 minutes
This archived news story is available only for your personal, non-commercial use. Information in the story may be outdated or superseded by additional information. Reading or replaying the story in its archived form does not constitute a republication of the story.
Carole Mikita ReportingA surgeon from West Africa delivered a lecture to students at Brigham Young University today; the subject: Muslims and Christians.
Dr. Kissi is also Elder Kissi, an area authority of The Church of Jesus Christ of Latter-day Saints in Ghana. Both as a doctor and church leader he says he tries to improve people's health and interfaith relations.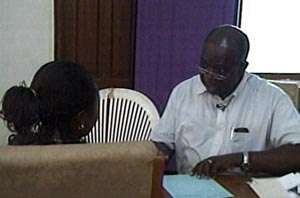 Elder Emmanuel Abu Kissi, Area Authority Seventy, LDS Church: "In the beginning, Christianity and Islam have been at one another's throats. Looks like, and they are sewing that seed, which is now yielding undesirable fruits."
In a number of African nations, religious conflict has brought civil war, even genocide. Emmanual Abu Kissi of Ghana told BYU students he has worked hard both as a doctor and as a church leader to improve life there.
In Ghana, West Africa 50% of the 17-million people are Christian, 12% Muslim. Elder Kissi says the emphasis on education has helped keep a balance there. Dr. Kissi's Deseret Hospital is located in the poorest section of the capitol, open to all, whether they can pay for treatment or not.
In December of 2003, Latter-day Saints invited those of all faiths to a temple open house in Accra. Muslims, Elder Kissi said, were especially impressed.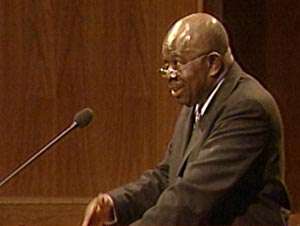 Elder Kissi: "And they were surprised that a Christian organization should go one step further than the others to be more friendly with them."
Elder Kissi has written a book about the history of his faith in Ghana. The title 'Walking in the Sand' means much more than a stroll on the beach.
Elder Kissi: "In my culture, 'Walking in the Sand' translated into English means that the person is well and hearty and he's up and about."
Which is precisely how Elder Kissi sees himself and his church. Elder Kissi's book 'Walking in the Sand' was published by BYU Press.
×
Most recent Utah stories