Estimated read time: 1-2 minutes
This archived news story is available only for your personal, non-commercial use. Information in the story may be outdated or superseded by additional information. Reading or replaying the story in its archived form does not constitute a republication of the story.
SALT LAKE CITY (KSL News/AP) -- A 91-year-old woman has died in an early morning house fire.
Fire officials say it appears the blaze began in the basement at the home of 262 South 1000 West. The woman was sleeping in a room on the main floor when the fire was sparked.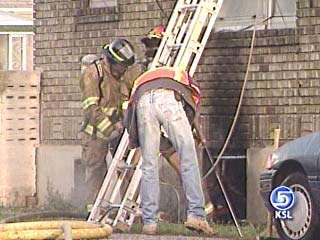 Salt Lake City Fire spokesman Dennis McKone says the woman likely died of smoke inhalation.
The woman was living at the home with her niece. Officials say the niece did make it out safely but was transported to the hospital for smoke inhalation.
It was a great niece living in the home who called for help from her neighbor Martha's house.
Martha Herrera, Neighbor:" I worried when I saw her, and she was asking for the phone, 'can I use it?' And she called 9-11."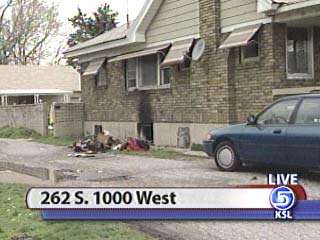 But it wasn't the house that was the nieces main concern.
Martha Herrera, Neighbor: "The lady says 'My aunt is inside and she can't move.' She was really worried, and me too."
Dennis McKone: "Drews went in to make their attack, back up crews went in to make a rescue."
But the rescue quickly turned into a recovery.
Dennis McKone:"We did locate a victim, still in her bed, on the main floor."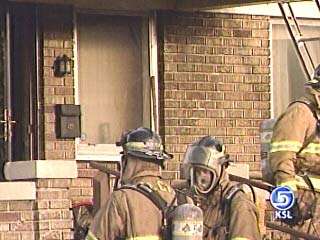 The victims name is Bella Buckley. She was in her 90's. According to family she was recovering from a stroke, and suffering from pneumonia.
So far, officials aren't sure what caused the fire. Family members say the power was out in the house, so they were using candles for light. However, they think they blew them all out before bed.
McKone says the fire caused 50-thousand dollars in damage to the home. The blaze is under investigation.
(Copyright 2005 by The Associated Press. All Rights Reserved.)
×
Most recent Utah stories