Estimated read time: 2-3 minutes
This archived news story is available only for your personal, non-commercial use. Information in the story may be outdated or superseded by additional information. Reading or replaying the story in its archived form does not constitute a republication of the story.
SALT LAKE CITY -- The Space Shuttle Discovery is about to touch down for a landing, a day late in California, because of the weather. The Discovery mission that began two weeks ago is one of the last before the shuttle goes out of business. That will be a turning point with major implications for Utah.
Only six more Shuttle launches to go, unless President Obama extends the program. For three decades, Utah workers have been boosting astronauts into orbit, and it's not clear if they'll be playing that role far into the future.
They've done it 128 times since 1981, and it's still a thrill, even for veterans.
"I've never actually seen anybody come to a launch, a space shuttle launch, and say "That was it?" said NASA Spokesman Allard Beutel. "It never gets old. And night launches are even that much more spectacular."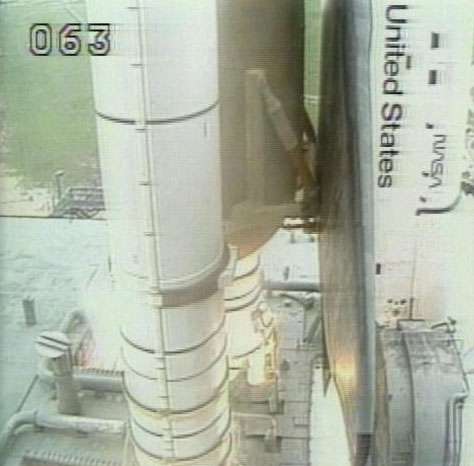 The visual flare and the big power off the launchpad are from boosters made by ATK, formerly Thiokol, in Utah.
"There's tremendous pride on every mission, on every test," said ATK Vice President George Torres.
The Utah boosters separate from the shuttle before it reaches orbit. They're recovered and brought back to Utah to be refurbished, reloaded, reused. So Utahns have played a key role in the shuttle's major accomplishments.
"Things like the Hubble Space Telescope," Torres said, "which has absolutely rewritten the astronomy textbooks and our understanding of the entire universe."
But there's been tragedy as well as triumph. It was a Utah booster, or the improper use of it, that caused the disastrous Challenger explosion at Cape Canaveral in 1986. An O-ring booster seal failed because the weather was too cold. Some Utah engineers had tried to stop the launch but were overruled.
"You never forget an event like that," Torres said. "But we learn from it. And we sure have."
It led to new procedures and rules, new hardware and upgraded systems.
The subsequent Columbia disaster had unrelated causes. The current plan is to phase out the shuttle next year.
"Space Shuttle can do some amazing things," NASA's Beutel said. "But as we learned from the accidents, it also has some vulnerabilities that we need to address. And if you can't go to the moon with it, you can't go to Mars, you can't do deep-space missions, that has its limitations. So you've got to switch to another spacecraft."
As we videotaped the latest launch and watched the shuttle disappear through a ceiling of clouds two weeks ago, we could not predict where America's space program is headed. ATK hopes to make boosters for the Ares rocket under development as the first step back to the moon. Some experts want the shuttle kept alive because we're facing a gap of at least seven years with no way to put humans in space. President Obama is taking a fresh look at the long-range plan.
"We're in the infancy of human space exploration," Beutel said. "We're taking the baby steps now."
E-mail: hollenhorst@ksl.com
×
Related stories
Most recent Utah stories