Estimated read time: 2-3 minutes
This archived news story is available only for your personal, non-commercial use. Information in the story may be outdated or superseded by additional information. Reading or replaying the story in its archived form does not constitute a republication of the story.
Jed Boal ReportingRon Ingleby, Snowboarder: "We've got the greatest powder in the world and this year, it's not letting up."
John Vuarnet, Skier: "Today is the official peak of this year's ski season, and we're here doing it."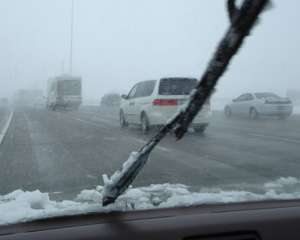 When you live in the land of the "Greatest Snow on Earth", it takes a lot to reach record territory at Utah mountain resorts. The phenomenal snowfall this season, and especially this week, is steadily making this a season to remember.
Record number of skiers, probably. Record base, there's a good chance. All time record snowfall, we'll see. Little Cottonwood Road has been closed all day; that gives you an idea of the kind of storm this is. Skiers and boarders say this season is one of the tops of all time.
John Vuarnet, Skier: "This is epic. It's 20-inches plus up there. Face shots couldn't be better."
We've had 44 inches in the last 48 hours!
Curtis Vlam, Snowboarder: "20 minutes from the valley and you're riding deep power."
And the snow's still falling.
Rachel Ingleby, Snowboarder: "I think it's awesome, really good powder."
Reed Anderson, Snowboarder: "A lot of days we can come up, we can be the first ones down the hill and have untracked stuff. That's a boarder's or skier's dream."
A dream season by the numbers too.
Nathan Rafferty, Ski Utah: "Getting close to some record and we still have April to go."
How close? Solitude totals more than 636 inches of snowfall this season. Nathan Rafferty of ski Utah puts that in perspective.
Nathan Rafferty/Ski Utah: "We came up here and we measured. This is the sixth floor, right at my feet is 600 inches."
But, the all-time Utah record is even a couple floors higher--809 inches at Alta during the winter of '83-'84.
The average base depth at the Cottonwood Resorts is 200 inches. That's 17 feet and twice as deep as it was this time last year. The all time record base? 236 inches at Alta on May 19th, that same '83-'84 season.
Nathan Rafferty: "If you can't have fun skiing in Utah this year, forget it, sell your skis and move to Arizona. This is the year to do it."
Leif Grevle, Solitude Ski School Director: "This might be a week we remember for a long time."
Ski school director Leif Grevle has spent a decade at Solitude and a lifetime skiing.
Leif Grevle: "We have a base of 200 inches so I think we can ski until August."
As far as opening up Little Cottonwood Road, UDOT needs a break in the snow to do avalanche work before they can even plow the road and assess the safety. They hope to have it open tomorrow morning.
Most of the resorts are open through April 17th, Snowbird until Memorial Day.
×
Most recent Utah stories