Estimated read time: Less than a minute
This archived news story is available only for your personal, non-commercial use. Information in the story may be outdated or superseded by additional information. Reading or replaying the story in its archived form does not constitute a republication of the story.
SANDY, Utah (AP) -- The state rented out a vacant shopping mall bookstore today to get public feedback on four different voting machines that would bring Utah into compliance with federal voting rules born out of the 2000 presidential election debacle.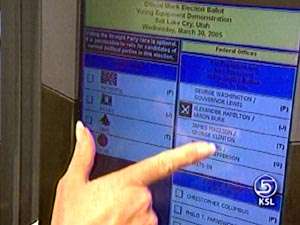 Two companies who have submitted bids to provide the machines, Diebold and Election Systems & Software, each set up their versions of possible machines.
One uses a touch screen, and the other is called "optical scan." That works with penciled-in dots recorded by computer, like some academic tests.
The idea today was to gauge public feedback on how easy the machines are to use.
The results of the feedback won't be fully analyzed for about a week, and only public support for the company with the winning bid will be released.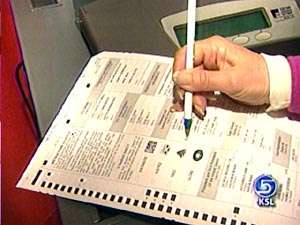 However, Lieutenant Governor Gary Herbert says the event is an important sign that a new age of voting is coming soon to Utah.
(Copyright 2005 by The Associated Press. All Rights Reserved.)
×
Most recent Utah stories