Estimated read time: 2-3 minutes
This archived news story is available only for your personal, non-commercial use. Information in the story may be outdated or superseded by additional information. Reading or replaying the story in its archived form does not constitute a republication of the story.
John Daley Reporting The fight over a 200,000 square-foot Super Wal-Mart proposed for Sandy reached a legal climax today with a hearing at the Utah Supreme Court. Should Sandy voters get a chance to weigh in at the polls on the Wal-Mart project or not? That was the question Utah's five Supreme Court justices wrestled with today.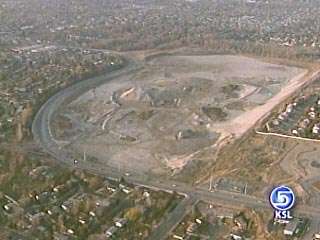 At issue is the future of the last large parcel of undeveloped land in that part of the valley, 100 acres which for years has been a gravel pit. All along a large number of residents have spoken out against the two huge new stores--a Wal-mart and a Lowes--saying city leaders should not change existing zoning rules to allow the big boxes, both about 200,000 square feet in size.
The planning commission and city council approved the project. A citizens' group argues the re-zone was a legislative decision, therefore subject to referendum. But attorneys for the developer, the Boyer Company, the property owners, and Sandy say it's an administrative decision and can't be put on the ballot.
Rob Hughes, Attorney/Save Our Communities: "We think this is the type of decision that voters ought to have the right to say something about. This is a big parcel of land and the zone change here affects a material change of what's allowed in that zone. I think the voters ought to have the right to have a direct say in what happens there."
Roy Ostendorf, Member/Save Our Communities: "I feel very good we have a strong case. If we didn't we wouldn't have brought it this far."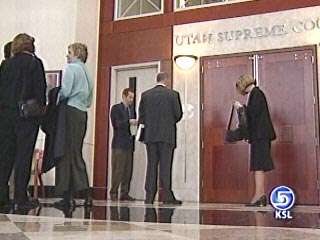 Jeff Williams, Attorney/The Boyer Company: "The law indicates that not every governmental action can be subject to a referendum. Courts have said consistently that if that interpretation were adopted, virtually any governmental decision could be subject to referendum, bringing a halt to governmental actions."
A petition campaign gathered nearly 9,000 signatures but the County Clerk verified only 6,400, well short of the almost 8,000 required. The group argues the county applied the wrong standard.
The court did not rule today and it's not clear when it will. If opponents have any hope of stopping the project they'll need to prevail at the Supreme Court.
×
Most recent Utah stories