Estimated read time: 2-3 minutes
This archived news story is available only for your personal, non-commercial use. Information in the story may be outdated or superseded by additional information. Reading or replaying the story in its archived form does not constitute a republication of the story.
Amanda Butterfield reporting Fire crews across the valley were busy responding to several fires Tuesday morning. At least three of those fires left several people homeless.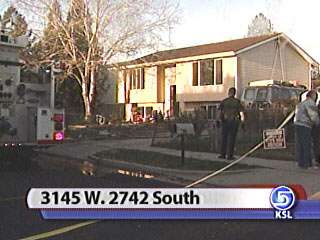 It started around seven this morning at a home near 3145 W. 2742 South. When the West Valley fire Department arrived, smoke was coming out of a back window of the house. The four people inside were all able to get out safely.
There were also several animals in the home, most of which have been accounted for.
Crews were able to get a handle on the blaze quickly, and now investigators focusing on the back bedroom of the home. They believe that is where the fire started, but it's not clear how yet.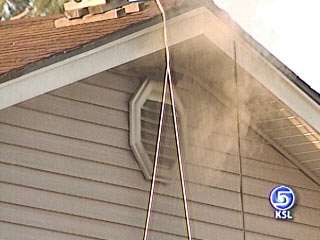 Damage is estimated anywhere from 50 to 60 thousand dollars.
Bob Fitzgerald, West Valley Fire Dept.:"Pretty much the downstairs was completely damaged with smoke, fire,upstairs was a lot of smoke damage, some smoke and flames up in the attic area -- almost every room was affected one way or another."
Meanwhile, a separate fire in Sandy killed a family dog. It started in the basement of a home near 8694 S. 810 East. A man sleeping inside woke up and was able to get out, but his dog didn't make it.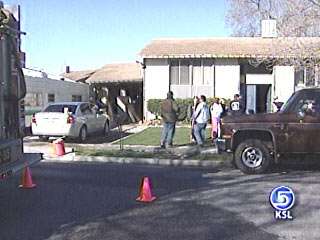 The cause is still under investigation. The house was seriously damaged. The basement is a loss, and there is a lot of smoke damage upstairs. Total damage is estimated at about 100-thousand.
An overnight fire forced the evacuation of an entire apartment complex Salt Lake County near 1397 E. Sandpiper Drive.
The two -alarm fire broke out at the Sandpiper Apartments around two Tuesday morning. Residents were able to evacuate their apartments as smoke and flames quickly spread through a unit on the second floor, destroying everything inside.
Authorities are still investigating the cause.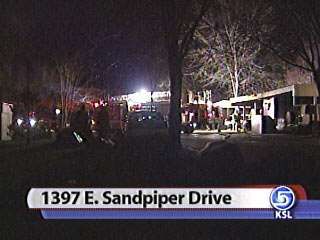 Damage is estimated between 10- to 15 - thousand dollars.
×
Most recent Utah stories