This archived news story is available only for your personal, non-commercial use. Information in the story may be outdated or superseded by additional information. Reading or replaying the story in its archived form does not constitute a republication of the story.
Jed Boal Reporting They tackled one of the toughest wartime tasks-- disarming bombs. And three Hill Air Force Airmen have paid the ultimate price in that job.
Col. Scott Chambers, 75th Air Base Wing Commander says, "They were proud to serve their country and participate in something much larger than themselves."
The Utah base is grieving the loss of those airmen. All three were based at Hill. They were members of the 775th Civil Engineer Squadron.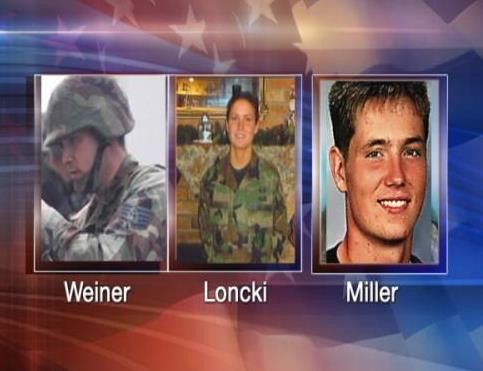 The three airmen worked with the Explosive Ordnance Disposal Unit. They were supposed to come home in two weeks. Instead, they died Sunday when a car bomb blew up as they were investigating it.
Car bombs are among the greatest threats to American troops in Iraq today. Sunday, one of those bombs killed three airmen out of Hill Air Force Base.
As the bomb squad investigated an improvised explosive device in a car, it went off.
"Those airmen were heroes, not only in their death, but also in the way they lived and served their country with integrity and purpose," said Col. Chambers.
The commander says all three were highly skilled, trained in the classroom and the field, at Hill and in Iraq after they deployed.
Airmen Killed in Iraq:
Tech. Sgt. Timothy R. Weiner, 35, of Tamarac, Fla.
Senior Airman Elizabeth A. Loncki, 23, of New Castle, Del.
Senior Airman Daniel B. Miller Jr., 24, Galesburg, Ill. The airmen were Technical Sgt. Timothy R. Weiner of Tamarac, Florida, Senior Airman Elizabeth A. Loncki of New Castle, Delaware, and Senior Airman Daniel B. Miller, Jr. of Galesburg, Illinois. "It takes nerves of steel, practice, technical skill and an unwavering sense of duty to serve in such a challenging environment," according to Chambers.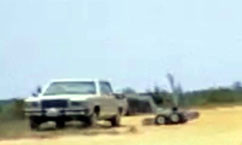 An Air Force video shows an explosive ordnance disposal unit in Iraq investigating a car bomb with a robot, then detonating the device.
"The mission they have is to go outside the wire and diffuse bombs that are set to kill Americans and Iraqis."
The Hill Air Force Bomb squad also lends its expertise in the community, investigating potential explosives. They also support the Secret Service.
The unit's superintendent, Chief Master Sergeant Michael Reilly, says the airmen will be missed. "We've got a hard mission. We live life to the fullest as much as we can, because we don't know if we'll be here today and gone tomorrow."
They are the first Hill airmen killed in action in Iraq. The base plans a memorial service Friday.
Loncki is the first woman from Delaware to die in combat in Iraq. She was depolyed there in August and scheduled to return home in 20 days, her family said. Her boyfriend, Sgt. Jayson Johnson, also stationed at Hill, had planned to visit the family this week and ask Loncki's father for permission to marry her.
Instead, he'll serve as a military escort for her body as it is transported to Dover Air Force Base.
"She was a beautiful, beautiful child," Stephen Loncki said of his eldest daughter. "She loved her family and her family loved her. We miss her so much."
Another member of Hill's 775th was seriously injured in Iraq.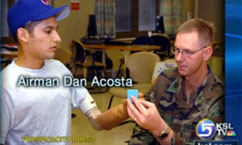 Airmen Dan Acosta lost an arm when an improvised explosive device went off near him in Baghdad in December of 2005.
Acosta is rehabbing in Texas. He has a prosthetic arm and has had several skin grafts on his severely burned legs.
The Illinois native received the Purple Heart for his bravery.
(The Associated Press contributed to this report.)
×
Related Links