Estimated read time: 2-3 minutes
This archived news story is available only for your personal, non-commercial use. Information in the story may be outdated or superseded by additional information. Reading or replaying the story in its archived form does not constitute a republication of the story.
Samantha Hayes ReportingThree separate violent attacks kept police in the Salt Lake area busy over the weekend. Investigators are looking for leads, but nobody has been arrested. And while it may seem like this weekend had a rash of brutal attacks, yearly crime numbers show this is nothing out of the ordinary.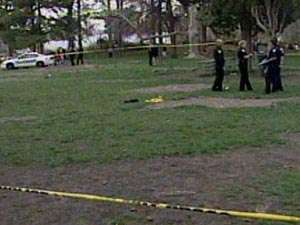 If they could, police would talk to the victims.
Cpt. Tracy Tingey, South Salt Lake City Police: "Whoever these suspects are, they need to be taken off the street because they're a danger to this community."
But the two teenagers were beaten so severely Friday morning that neither one is conscious. They were found just blocks away from each other in South Salt Lake. The search continues for suspects.
Early Sunday morning five people were shot in the legs outside a downtown Denny's restaurant. Salt Lake City police say they were targeted after a confrontation outside a nearby nightclub.
Det. Dwayne Baird: "We believe they did target them and were there for that specific purpose."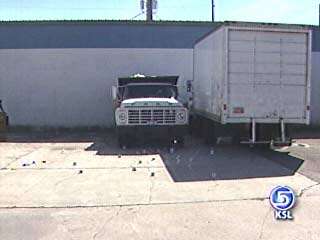 The suspects are described as two black men, both in their twenties and about 6 feet tall. One is thin, the other has an athletic build. They were driving a 90's model gold Cadillac and police say one of them may work at a car dealership.
And Sunday afternoon a man attending a drum circle was stabbed to death in Liberty Park.
Three attacks in one weekend may seem like a lot, but the number of aggravated assaults in Utah has remained fairly steady over the last few years. In 1995 through 1998 the numbers were higher, over 4,000 aggravated assaults each year.
Det. Dwayne Baird, Salt Lake City Police Dept.: "Now that the weather has warmed up we are increasing patrols at the park and we are reevaluating our staffing at all city parks, as we have the officers go around and patrol the city parks."
The same statistics show that more violent attacks happen in the summer, which is why police are considering increased patrols in public areas.
×
Most recent Utah stories