Estimated read time: 2-3 minutes
This archived news story is available only for your personal, non-commercial use. Information in the story may be outdated or superseded by additional information. Reading or replaying the story in its archived form does not constitute a republication of the story.
Alex Cabrero ReportingFrom Preston, Idaho to the Utah State Fair Park, Napoleon Dynamite and friends are hoping you'll come to this summer's 150th edition of the fair. And soon you'll see them making their pitch in commercials.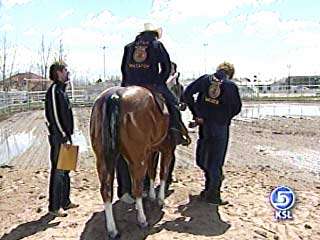 Who would've ever thought the movie would be so big? Certainly not Jon Heder, the man under the afro, or his side-kick Pedro, played by Efren Ramirez. But when the Utah State Fair park began planning for their 150th fair, they wanted someone who could do some sweet jumps, and only two guys could do it.
It's not Napoleon Dynamite 2, but for fans it's good enough. Heder and Ramirez, better known as Napoleon and Pedro, shot several commercials for the Utah State Fair park.
Jon Heder, "Napoleon Dynamite": "I lived in Utah for a while, so it's always nice to be back here."
Heder has been to the fair before.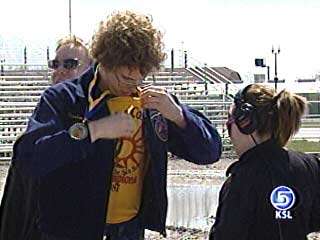 Jon Heder: "It's cool, just as long as they bring back the gigantic horse and the huge alligator."
With the success of the movie, Jon and Efren probably could've charged thousands of dollars in appearance fees, and the state fair park probably would've paid it, but they're doing all this for free.
Efren Ramirez, "Pedro Sanchez": "Hey man, Salt Lake City, hey Utah. Come on, you can't beat that. I really like the people here."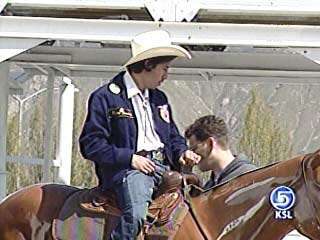 We can't tell you exactly what the commercials will be about because it's a surprise. But we can say it involves a horse, their usual dry humor, and Napoleon's moon boots.
Jon Heder: "They're just keeping the same tradition, I think, of Napoleon. And then mixed in with the wholesome goodness of the state fair."
We can't wait. The crews wrapped up their two day shoot this afternoon, but you'll have to wait to see what they did. The commercials won't air until August.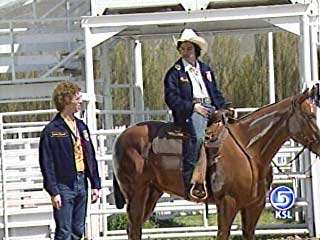 ×
Most recent Utah stories