Estimated read time: 2-3 minutes
This archived news story is available only for your personal, non-commercial use. Information in the story may be outdated or superseded by additional information. Reading or replaying the story in its archived form does not constitute a republication of the story.
WEST VALLEY CITY (AP/KSL News) – Officials have given the OK for residents to go outside after a chemical reaction at a West Valley City plant which left a cloud of chemicals in the air.
It happened at around seven this morning at Hexcel Corporation when a bucket of chemicals fell over and mixed with other chemicals. The mixture caused a heated reaction that formed a vapor cloud.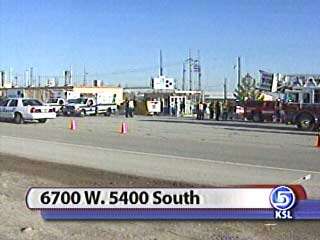 Captain Bob Fitzgerald of the West Valley City Fire Department said the cloud was an irritant like "pepper spray" and was NOT toxic.
The chemicals were stabilized around 9:30 this morning.
Hazmat and fire crews received the initial call around 7a.m. Tuesday morning. Witnesses say the entire sky was filled with yellow-brownish smoke.
Crews at first were not sure what they were dealing with. There were initial reports that cyanide was in the spill. However, it was quickly discovered that the spill was not deadly.
Shane Nuttall was one of the first to arrive at work this morning.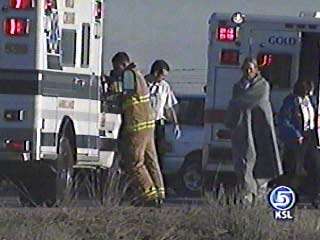 Shane Nuttall, Western Star Construction: I noticed a cloud of smoke. I assumed nothing was wrong because there wasn't an alarm going off. I sensed a smell and went to the truck to get a little cloth respirator, and tried going back to work. "
Nuttall was unable to return to work because his eyes were watering too much. Nuttall was decontaminated and sent to a nearby hospital as a precaution. He was later released.
At Silver Hills Elementary, Hillside Elementary and Hunter High School, students were kept Indoors for a time as a precaution.
The plant is now back up and running but workers in the spill area were sent home for the day.
An investigation is now underway into what caused the spill.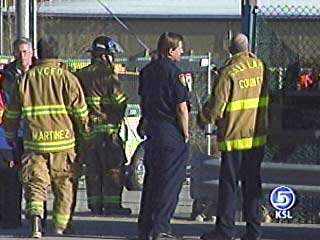 Hexcel Corporation is the world's leaving advanced structural materials company.
(Copyright 2005 by The Associated Press. All Rights Reserved.)
×
Most recent Utah stories