Estimated read time: 1-2 minutes
This archived news story is available only for your personal, non-commercial use. Information in the story may be outdated or superseded by additional information. Reading or replaying the story in its archived form does not constitute a republication of the story.
Amanda Butterfield reportingMany people who didn't make the journey to Rome to see Pope John Paul II's funeral in person watched it live on tv. And for some that meant a late night, or an early morning.
The Langan's from Bountiful didn't even bother going to bed last night so they could stay and watch the funeral live.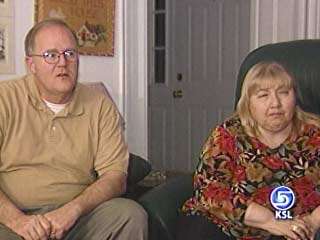 Mary Michael and Tim have been Catholics all their lives and say watching the funeral live was an amazing experience because it's so rich in tradiion and history -- and every part of it has significance.
As they watched Pope John Paul II be laid to rest in his simple wood casket, they reflected back to their trip last year to Rome when they saw the Pope three times on three seperate occasions.
Both said they were overwhlemed and moved by the experience, and will miss this pope for different reasons.
Mary Michael & Tim Langan: "He's a people person, talked to all the people. But at the same time, and I think part is that he was intellectual, the fact he spoke ten languages fluently."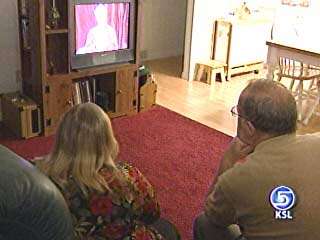 The Langan's say they also admired the Pope because he was able to reach the young people in the church, and even those of different of different religions.
As for the future of the Catholic Church, the Langans say they have heard the rumors that the next Pope may be very different the John Paul II -- but are confident the Holy Spirit will guide the cardinals as they make their decision.
×
Most recent Utah stories