Estimated read time: 2-3 minutes
This archived news story is available only for your personal, non-commercial use. Information in the story may be outdated or superseded by additional information. Reading or replaying the story in its archived form does not constitute a republication of the story.
John Daley ReportingA new development may be coming to a uniquely historic spot in Emigration Canyon despite efforts to protect it as open space.
It's called Perkins Flat and it's the last large undeveloped parcel of land on the floor of Emigration Canyon. The area is relatively flat and it's a riparian area thriving with wildlife, coveted by both developers and conservationists.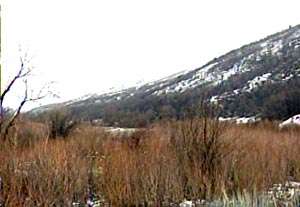 Wendy Fisher, Executive Director/Utah Open Lands: "Keeping some of these areas open that hearken back to when pioneers first traveled down here is a tremendous legacy that can left for the next generation. So that's how we see this as being such a wonderful conservation property."
Perkins Flat has a rich history. It was one of the final camps for Mormon Pioneers before entering the valley in 1847 and has hosted horseback riding, an ice rink, and a baseball diamond over the years.
The parcel in question is nearly 200 acres in size, but just 28 are developable and five are zoned commercial.
For years open space advocates have tried to protect it and Salt Lake County agreed to use up to 400-thousand dollars in brand new open space money to make it happen.
Jenny Wilson, (D) Member/Salt Lake County Council: "It is the first recommendation by our community appointed open space committee. The support of the council was universal with no opposition to this piece."
But a deal with property owners Boardwalk Development and MSI Co. fell through and new potential buyers now are exploring some sort of commercial development and new residential units, which has many nearby residents worried.
Curt Kennedy, Treasurer, Emigration Place Homeowners Assn.: "I think they're generally opposed because of the open space issue. I don't think they're opposed just on the basis on what might go in there, possibly with the exception of office or commercial space."
For now it's not clear how the issue will play out and the ball appears to be in the court of the potential buyers.
The property's owners declined comment on camera today and we were unable to reach the potential buyers. Meantime, residents plan to meet at the Emigration Canyon Community Council session on Tuesday and are expected to discuss the project. That's on Tuesday at 7:00 PM at Camp Kostopulos.
×
Most recent Utah stories