Estimated read time: 2-3 minutes
This archived news story is available only for your personal, non-commercial use. Information in the story may be outdated or superseded by additional information. Reading or replaying the story in its archived form does not constitute a republication of the story.
John Daley reporting A man is killed in Murray after pointing a gun at police.
Det. Rob Hall/Murray Police Department: "It appears from everything that we've pieced together so far that the officer really had no choice other than to shoot the suspect."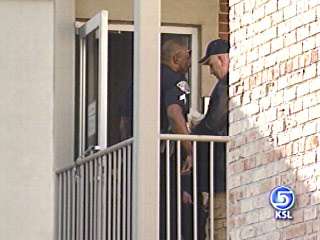 The man apparently confronted officers when they responded to a 911 call reporting shots fired at an apartment complex.
Three Murray police officers responded to the 911 call about 4:30 Sunday afternoon and things got dangerous very quickly.
For police officers, the unexpected can happen at any moment. Sunday afternoon at a two story apartment building a man, apparently in a rage, was firing a gun and throwing things around inside his apartment. Neighbors called police, who shortly encountered the man in an upstairs hallway.
Det. Rob Hall/ Murray Police Dept.: "As one of the officers came around the corner, he was met by an individual who had a gun. The officer told him at least one to two times to drop the gun. The party refused. He then pointed the gun at the officer, at which point the officer had to shoot."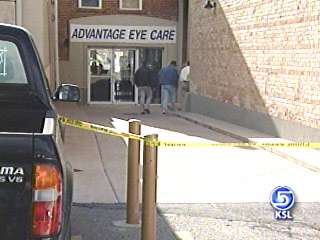 Police describe the man as in his 40s and apparently living in the apartment alone. They're not sure what set him off, and say they're still investigating if he fired any shots at police.
Det. Rob Hall/ Murray Police Dept.: "He was armed with a handgun and he did point that gun at the officers in a threatening manner."
The police spokesman says it appears the officer acted appropriately. and simply had to make a split-second decision.
Det. Rob Hall/ Murray Police Dept.: "From what we can tell, early on in the initial investigation, the officer acted very appropriate in this situation, to defend his own life. And there was also two other officers that were with him who hadn't quite turned that corner yet. But they were all walking into a very threatening situation."
Police have not yet released the man's name, while they attempt to contact his next of kin. The officer, whose name also has not been released, has been placed on administrative leave. That's standard in these kinds of cases.
×
Most recent Utah stories