Estimated read time: 2-3 minutes
This archived news story is available only for your personal, non-commercial use. Information in the story may be outdated or superseded by additional information. Reading or replaying the story in its archived form does not constitute a republication of the story.
John Hollenhorst reporting A suspected serial-killer appeared in court in Fillmore today, charged with the murder of a woman whose body was found 15 years ago.
Truck driver Robert Ben Rhoades was assigned a court appointed lawyer. He's accused of abducting a Seattle woman and holding her captive in his truck until killing her in Utah.
Investigators believe she was only one of numerous women held in a traveling torture chamber and later killed.
If ever there was a story to make you leery of accepting rides from strangers, this is it. The story of truck driver Robert Ben Rhoades.
Alva Busch/ Author of "Roadside Prey": "Mr. Rhoades is a very evil man." "In the cab of that semi-truck, he had a torture chamber built into it."
Alva Busch wrote a book about Rhoades nearly a decade ago. By then, Rhoades was safely behind bars.
Busch believes Rhoades roamed the highways for years, using his truck to satisfy his lust for torture and murder. It ended one day in 1990, when an Arizona cop stopped to investigate a semi parked alongside the highway with its lights flashing.
Alva Busch: "When he stepped up on the running board to look in, he saw a woman shackled inside the cab with a horse bit in her mouth."
The cop arrested Rhoades and rescued the woman, who had been held captive on the highways for many days.
Alva Busch: "She had whip marks all up and down her back. She told investigators that he had shackled her in there and beat her, and that he'd take her out of the truck on lonely stretches of road with a leash around her neck like a dog." "I spoke with two of the victims who escaped from him and they basically told the same story of ongoing tortures that lasted for days."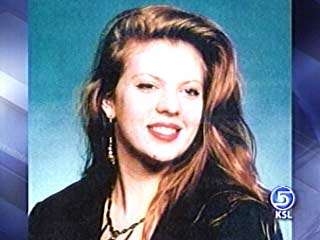 Also in 1990, Patricia Walsh of Seattle was found murdered along I-15 in Millard County. Detectives have now reportedly linked Rhoades to the 15-year-old case with DNA evidence.
Busch says Rhoades' truck was equipped with torture devices and restraints that could hold people for weeks.
Alva Busch: "He drove around the country torturing these people until he got tired of them. Then he killed them."
Although Busch and other investigators believe there were many victims, Rhoades has only been convicted of one murder. He's serving a life sentence in Illinois. If convicted in Utah, he could face the death penalty.
Rhoades will be held in the Millard County jail until his next court appearance on May 23rd. The lawyer appointed today to represent Rhoades did not return phone calls to the Deseret Morning News.
×
Most recent Utah stories