Estimated read time: 2-3 minutes
This archived news story is available only for your personal, non-commercial use. Information in the story may be outdated or superseded by additional information. Reading or replaying the story in its archived form does not constitute a republication of the story.
Richard Piatt ReportingA major court custody battle spills over to a third day in Salt Lake City.
Tuesday, protesting and picketing outside the Matheson Courthouse as the button-pushing issue of child custody in a polygamous family takes center stage inside the court.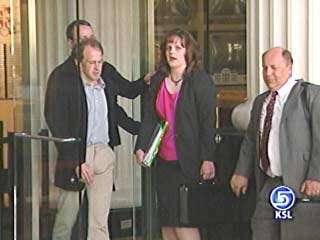 The welfare of nine Kingston children is at stake. Should they go back to their mother, Heidi Mattingly? And does Monday's arrest of the judge's son--after he confronted the protesters--affect the judge's ability to fairly rule on this case?
It seems everyone has moved on and is focusing on the nine Kingston children. It turns out both the protesters and the arrest of the judge's son are just another wrinkle in this long, complicated, emotional case.
The anti-judge Valdez group met a little opposition Tuesday. A pro-judge Valdez group also picketed the sidewalk. Their presence was partly due to the news of a confrontation--between picketers and Tito Valdez, the judge's son, Monday.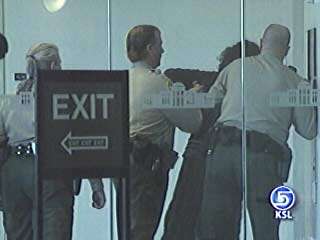 Tito Valdez was cited for disorderly conduct. But after a second day of hearings to try and get nine of their children back to their mother, a Kingston attorney says he wants the judge to stay on the case, says Valdez will be fair.
Daniel Irvine, Kingston Attorney: "Looking at it and looking at how far we've come with this judge it seemed a little impertinent to remove him at this time."
In court conflicting testimony over two days over Heidi Mattingly's fitness to take back the children she's had with John Daniel Kingston. Nine of the 11 children are in foster homes, removed after charges of neglect and physical abuse from both Mattingly and Kingston more than a year ago.
John Daniel Kingston: "I think Heidi and I are both going to be different people. We are both looking for a new change, and we're looking for the future."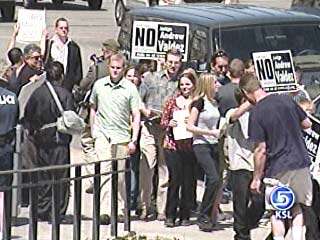 The focus on Mattingly has been whether she truly acknowledges her past as alleged abuser and victim, and whether she can keep the children safe in the future. So far it's hard for Mattingly to predict which way the judge will rule.
Heidi Mattingly: "This court is very hard to judge, it's very hard to determine what's going to happen in the final hour--we're not to the final hour yet."
That ruling on what's known as a 'permanence hearing' was supposed to come Tuesday. But it will go into a third day Wednesday as judge Valdez takes on the difficult task of deciding what's best for the ten Mattingly children.
×
Most recent Utah stories