Estimated read time: 1-2 minutes
This archived news story is available only for your personal, non-commercial use. Information in the story may be outdated or superseded by additional information. Reading or replaying the story in its archived form does not constitute a republication of the story.
Samantha Hayes reportingAn apparent drug deal ended in a shooting behind a grocery store this afternoon, and tonight police have two men in custody.
Officers were able to talk to the victim in the hospital. That information and witness interviews led to the arrest of two suspects. The shooter is still on the loose.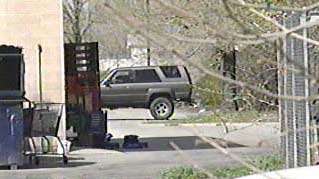 People living on the top floor of the Boulder Pines apartment complex are still scared. They saw what happened on both sides of the wall.
Apartment witness: "I see this guy running and then I hear, 'Boom, boom.' Shots fired."
Police say the victim parked his gray Toyota in the back of the Smith's grocery store. On the other side of the wall, three other men pulled up.
Capt. Steve Sandquist/ West Valley City Police Dept.: "He was approached or being approached or met with three individuals."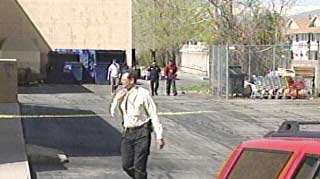 Police say one of those individuals jumped over the wall and argued with the man, then shots were fired. The victim was wounded in his left arm, but managed to run from his vehicle to the south end of the parking lot, where he collapsed outside the Enterprise Car Rental office.
The shooter jumped back over the wall.
Apartment Witness: "The guy that was waiting for them in the car pulled up over here and then jumped out of the car and put his hands in the air. Then they all just jumped in the car and took off."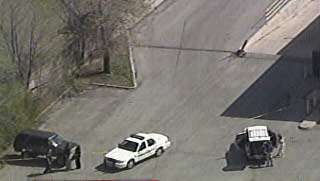 Christine Hewitt/ Witness: "There was a gold car that took off."
The victim is recovering in the hospital. Two of the suspects have been arrested. The search is still on for the shooter.
Capt. Steve Sandquist: "The one suspect still outstanding, we are still trying to get good information on him."
×
Most recent Utah stories