Estimated read time: 2-3 minutes
This archived news story is available only for your personal, non-commercial use. Information in the story may be outdated or superseded by additional information. Reading or replaying the story in its archived form does not constitute a republication of the story.
Sam Penrod reportingIt's not uncommon to buy a house and when you move in, find the previous owners left something behind.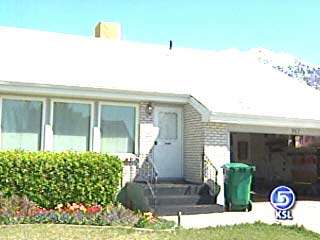 Usually it's not worth much. But an Orem man is in shock from what he found.
Hibino Katsumasa works for International Bridge, a computer company in Orem. He's been in America for about two years since moving here from Japan.
A year ago he bought a house and last week decided to have Cable TV installed.
When he and a friend pulled the cover off of an air vent during the installation, he found a metal box. As he opened it up, he saw something was wrapped up in aluminum foil. When he unwrapped the foil, he saw cash.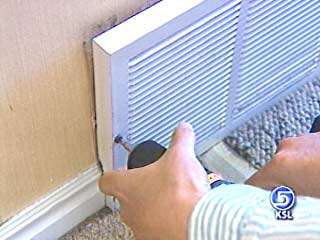 Hibino Katsumasa: "Twenties, fifties, one hundreds, everything."
Hibino Katsumasa: "Exactly ten thousand."
Ten thousand dollars, all in cash. But whose could it be?
Hibino Katsumasa: "I know that the older owner of my house, she's kind of old, a grandma, and I think it is her money or her husband's money."
He asked his boss, who also speaks Japanese, for some advice.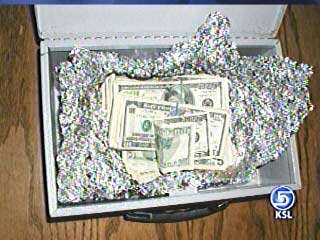 John Farley/ Hibino Katsumasa's Boss: "The Japanese people are really honest, so it hadn't crossed his mind to lay claim on the money. He knew it was somebody's and wanted to give it back to them."
Katsumasa says he has no regrets about turning in the money.
Hibino Katsumasa: "I'm happy, yeah, actually it is her money. Also she is happy."
But even though he didn't get to keep the ten thousand dollars, Katsumasa knows he is loaded, when it comes to having honesty.
Police believe the previous owner of the home hid the money for an emergency. The ten thousand dollars have been returned to his widow, who's now in an assisted living center. She says she had no idea about the money, but is grateful for the new owner's honesty.
×
Most recent Utah stories