Estimated read time: Less than a minute
This archived news story is available only for your personal, non-commercial use. Information in the story may be outdated or superseded by additional information. Reading or replaying the story in its archived form does not constitute a republication of the story.
SALT LAKE CITY (AP) -- A human skeleton found by three kids in Salt Lake City's Harvard/Yale neighborhood appears to be American Indian.
Clayton Middle School students, Scott Paulsen, Alex Baker and Hayden Schofield were digging a fort when their shovels struck a bone.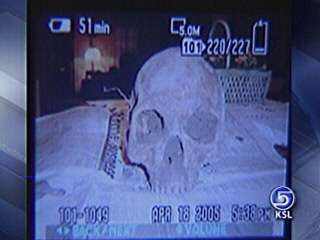 Paulsen said they thought it was just an animal and kept digging.
The boys, all age 14, uncovered a portion of a rib cage and what appeared to be the back of a skull.
Schofield told his grandfather about their discovery who then called police.
Salt Lake City police Lieutenant Cray Croft say the remains were in a hole about four-feet deep and said they had been there for a long time.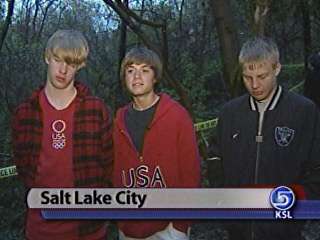 The Utah Medical Examiner's office told the boys based on the shape and size of the skull the skeleton was American Indian.
(Copyright 2005 by The Associated Press. All Rights Reserved.)
×
Most recent Utah stories